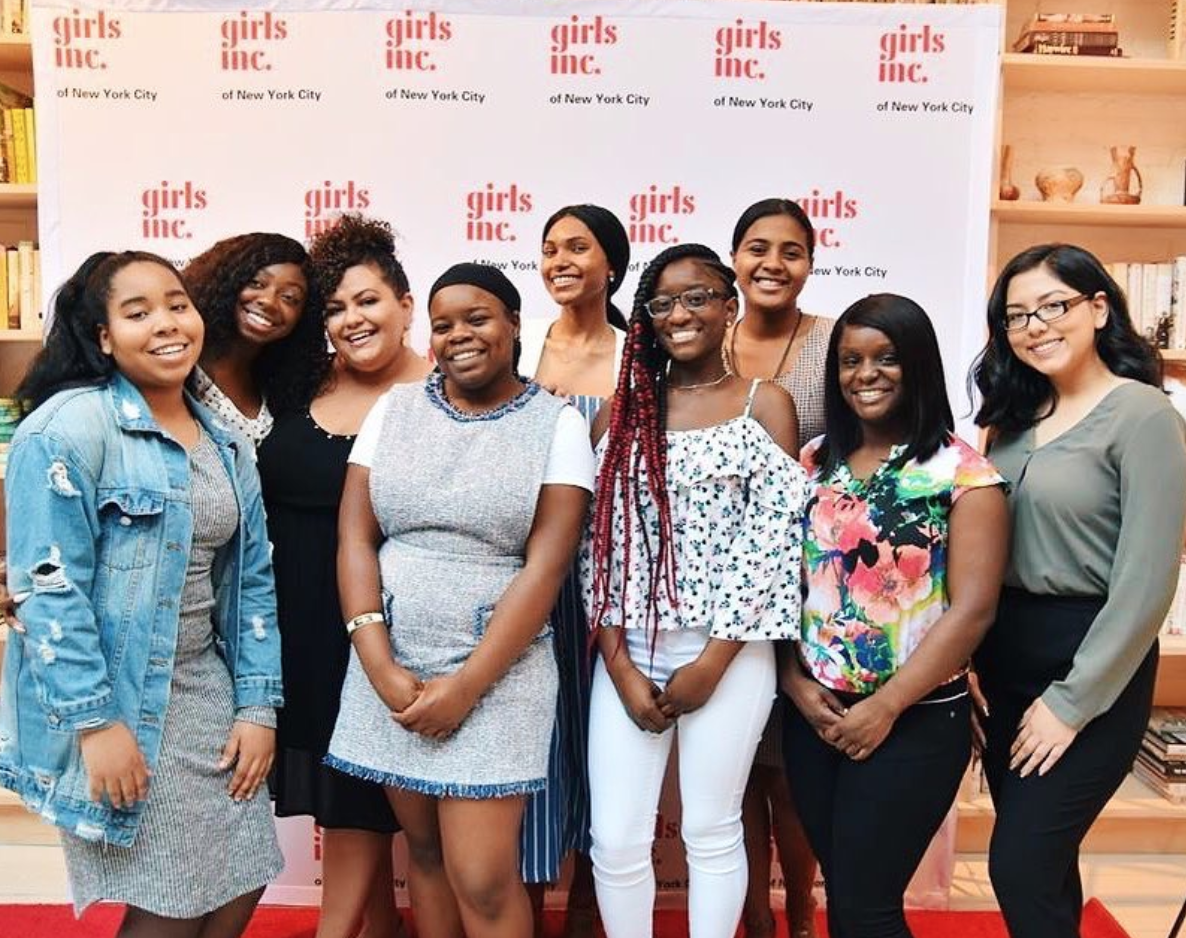 This article originally appeared on My Social Good News.
Press Release – On International Day of the Girl, Luminary, New York City's premier collaboration hub and meeting space for women, and Girls Inc. of New York City, the leading nonprofit inspiring all girls to be strong, smart, and bold, today announced their groundbreaking partnership. Girls Inc. of New York City became the first to sign-up for a corporate membership, giving its leadership team access to Luminary's growing community of inspiring women and a one-of-a-kind meeting space in Nomad. Opening in November, Luminary is one of the city's most anticipated spaces for women.
"It's so exciting that Luminary's first major membership partner is Girls Inc. of New York, a women-led organization committed to the development and advancement of young girls and women," said Cate Luzio, Founder and CEO of Luminary. "This partnership deeply reflects our shared missions to empower and inspire women to come together, develop, network and connect."
Luminary Founder and Girls Inc. Board Member, Cate Luzio, is building the ultimate space for women who are passionate about professional development and expanding their networks. Perks and weekly programming will range from career workshops and office hours with top executives and experts to express fitness classes in the wellness studio. Girls Inc. of New York is at the forefront of making significant investments in their staff and is the first organization to invest in this comprehensive model. This membership provides professional development support and a range of working, wellness, and meeting amenities needed to thrive and support the girls they serve.
"In this new #MeToo world, this partnership couldn't be more timely…and vital. Cate has struck powerful chords of response among women of all ages and ethnic groups, and in every sector, with Luminary. The equality we seek for women has to begin with us, and with girls. Luminary provides a platform for new ideas, strategies, values and voices to go full steam ahead onto a brand new path." – Pamela Maraldo, CEO of Girls Inc. of New York City.
It's important for corporate and nonprofit partners alike to invest in their employees. Luminary is the career advocate for women and girls and corporate memberships enable teams to connect with a diverse collective of highly networked, influential, and intergenerational group of women across various career industries and interests. Girls Inc. encourages the girls in their programs to discover their intellectual and emotional strengths and this partnership takes that commitment even further to provide enrichment and learning programs for the leadership team. Nonprofits operate on fixed budgets, but this partnership underscores Girls Inc. of New York City's willingness to invest in the advancement of their staff, which will ultimately maximize organizational impact in our communities. This partnership provides the opportunity for girls in the New York metro area to experience Luminary's space and mission.
About Girls Inc. of New York
Girls Inc. inspires all girls to be strong, smart, and bold through direct service and advocacy. Our comprehensive approach to whole girl development equips girls to navigate gender, economic, and social barriers and grow up healthy, educated, and independent. These positive outcomes are achieved through three core elements: people – trained staff and volunteers who build lasting, mentoring relationships; environment – girls-only, physically and emotionally safe, where there is a sisterhood of support, high expectations, and mutual respect; and programming – research-based, hands-on and minds-on, age-appropriate, meeting the needs of today's girls. Informed by girls and their families, we also advocate for legislation and policies to increase opportunities for all girls. Join us at www.girlsincnyc.org.
About Luminary
Luminary is NYC's premier collaboration hub for women who are passionate about professional development and expanding their networks. Opening in November 2018, we are a membership-based community of inspiring women with a one-of-a-kind meeting space in the vibrant Nomad neighborhood. Luminary will give members access to 15,000 square feet of communal working and social space and career programming. It is the ultimate career advocate for women providing the professional programming and community needed to thrive. Learn more about us at www.luminary-nyc.com