What We're ALL About
More than 5 million businesses are majority-owned by women of color in the U.S., employing over 2 million people and generating roughly $360 billion in revenues annually.
Yet, the odds are stacked against them, including everything from lack of capital and funding to biases and lack of representation.
The UBS x Luminary Fellowship Program was created to support businesses owned or founded by women of color in 2021.
We're doubling down our in our commitment,
awarding 75 new Fellowships in 2022.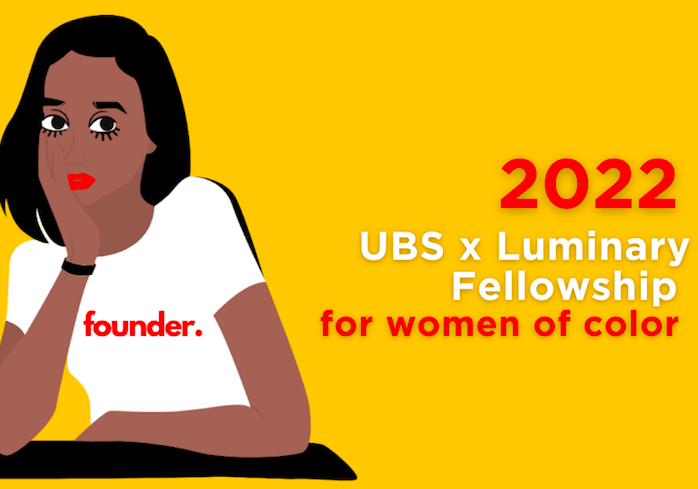 The program gives Fellows access to Luminary's extensive global community, introductions, workshops, coaching, mentoring and business marketplace for growth. Fellows also receive best-in-class thought leadership and insights from UBS, with specific support from the UBS Business Owners, Multicultural Investors and Women's Strategic Client Segments, including access to the extensive resources of the UBS Business Owner Resilience Center and the UBS Own Your Worth platform and accompanying Financial Participation educational content for women.
Through this partnership with UBS,
Luminary provided
75 women of color business owners
with full, annual Luminary Memberships.

*Luminary prioritizes our Community's health & safety. Click here to learn how we've navigated new standards in our physical space due to Covid-19.