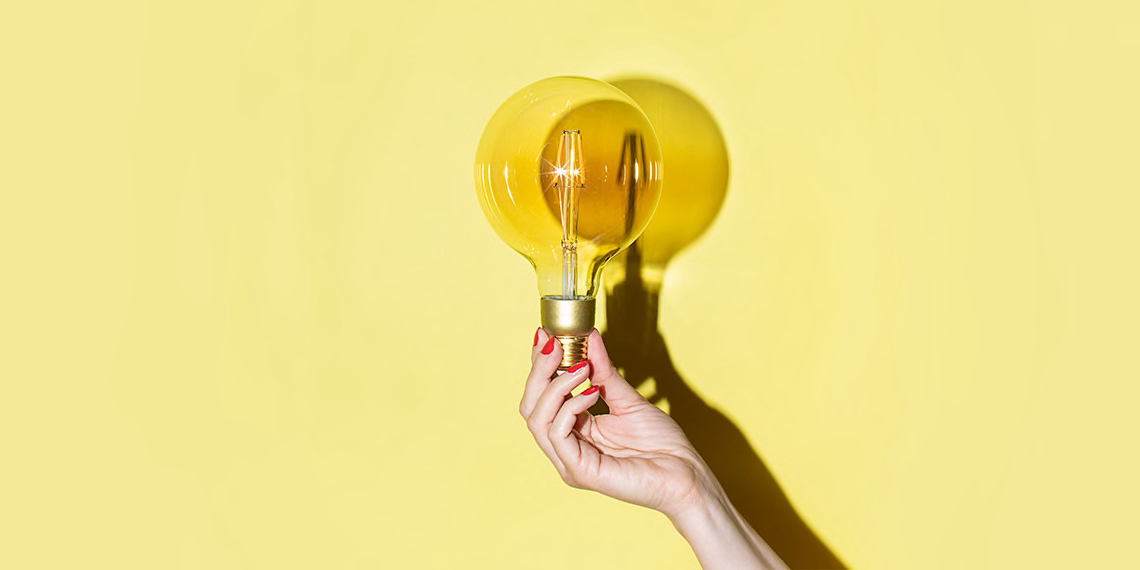 It's a tough time to be a small business right now.
Since March, more than 100,000 small businesses have closed their doors forever, according to
estimates
released in April by the National Bureau of Economic Research. And more are likely to follow.
But some businesses are bucking that trend by shifting their business models to better meet the needs of consumers amid the pandemic. Indeed, Karen Cahn, the founder and CEO of startup funding platform
IFundWomen
, says that learning to pivot right now is one of the most important things, behind getting funding, that can keep your business afloat.
To do this effectively, think about what consumers currently want and need and how you might give them that. Cahn says that, in these tough times, consumers are often looking for products and services that meet these three needs: 1) physiological (this includes basics like food, personal care items, shelter, sleep and clothing); 2) safety (this includes things like health and personal care, jobs and things that boost personal security); and 3) love and belonging (things that enhance connection with friends, family and others).
"In this new COVID economy, if you run a company that is a 'nice to have' product or service versus a 'must-have' product or service, you may have to adjust your focus," Cahn says. And once you've pivoted, "it's about marketing. How are you marketing to your customers to make sure that whatever you're selling is related to COVID?"
We spoke with three women entrepreneurs about how they have changed to better serve their customers. Here are some of the lessons they've learned.
1) Ask Your Customers What They Really Want From Your Business
Less than a year ago, Luminary, the collaboration hub for professional women, was all about in-person meetings, networking and events. In 2019 alone, the New York City-based company hosted 200 in-person events.
So the pandemic, understandably, made founder Cate Luzio nervous. She figured they'd have to alter their services in some way—as in-person meetings and events were out—but was also contending with the uncertainty of the timeframe and how her community would be impacted.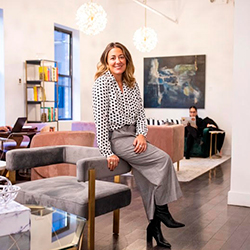 Cate Luzio
Rather than guess what her 600 members might want, she asked—and found something interesting: Nine in ten said they simply wanted connection and networking and were okay with doing that online. So Luzio's team adapted their existing app and created online groups and Slack channels, which meant Luminary could host planned events online and help members stay in touch with one another. It worked, she says, because "the mission and our values didn't change."
While the company still faces the fiscal challenges of lost money from in-person events, Luzio says her members understand and support the new business model. "Providing programming online and engagement for our members was a priority," she says. "And understanding their challenges and how they've been impacted helped us tailor our approach to retain membership and launch a comprehensive digital platform."
2) Look for a Hole in the Market—And Fill It
Fashion and technology brand My Social Canvas—whose products are designed by girls, for girls—did outreach to its Gen Z member base after hearing about some of the issues students were facing during the pandemic. One big theme they saw was that many of their users had earned summer internships that were now canceled.
"One student shared that she had received an offer for an in-person internship in Manhattan at a Fortune 100 media and entertainment company," founder and CEO Lisa Mayer says. "Her internship was canceled with little notice."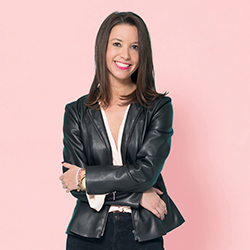 Lisa Mayer
That gave Mayer an idea: to create fully digital internships for college students. Every week, My Social Canvas brings on experts—like Elisabeth Leonard, director of community and brand partnerships at Rebecca Minkoff, or Valerie Arioto, an Olympic softball athlete—to share their guidance on everything from building a professional social media profile to achieving high performance on the job to creating a robust network. The goal? To build the students' portfolios and confidence to enter the job market down the line.
And not only will the interns be learning from these mentors, they'll also be helping My Social Canvas grow and gaining real-world experience in the process. The interns will be responsible for expanding the My Social Canvas app and campus programs, as well as assisting in developing the overall business strategy.
3) Adapt Your Product Line
For the past four years, clothing rental service Armoire has used algorithms to learn and recommend styles for customers. Their customers then pop into the Armoire stores to rent a wardrobe personalized to them. In 2019, that rented wardrobe might have included a sleek jumpsuit perfect for a power presentation or a gorgeous ball gown for attending a charity gala.
Then COVID-19 hit, and consumers could no longer go into the Armoire stores. So Armoire CEO and founder Ambika Singh quickly pivoted to letting consumers rent through the website, so she could continue to outfit her clients. And she changed what she offered too, announcing on the company's website: "From cozy cashmere + designer jeans to tops for conference calls and even luxe athleisure, we've got you covered!"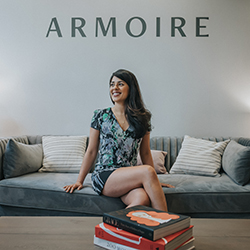 Ambika Singh
It's working, Singh says: "People continue to dress themselves." Though this is a "tough time," she says that getting new clothes that fit the moment are "small indulgences that our members are finding a lot of joy in."