Luminary Fellowship Program
Women-owned businesses need more than capital to survive and thrive. They need access to ongoing education, coaching/mentoring, community, networks, guidance and exposure in order for them to build and prosper.
Luminary created the Fellowships Program to support women-owned businesses impacted by the pandemic. Now spanning more than 50 cities, 5 countries and awarded to more than 75% women-of-color owned businesses, we're creating an ecosystem of support and delivering impact supporting over 1,500 women-owned businesses with our Fellowships.
Current Luminary Fellowship partners include: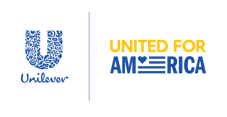 Regardless of location, industry or size of company, each Luminary Fellowship delivers access to:
Ongoing education
Community and connection
Business resources and tools
Marketing support
Strategic planning and advice
Coaching and mentorship
Fuel to spend through The Luminary Collective
Our Fellowships invest in women-owned businesses for the long-term. A check helps in the moment; a Luminary Membership provides for a lifetime.