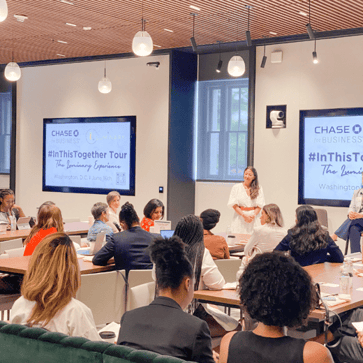 Written by Acacia James
Last month, the leaders of 50 minority female-owned small businesses attended a workshop created to help advance women who own businesses and those in the process of starting them.
The D.C. event, which was held at the bank's downtown D.C. headquarters, was part of Luminary's In This Together Tour, in partnership with JPMorgan Chase's Women on the Move initiative.
Ola Wadibia, vice president of Women on the Move, said more resources are needed for women.