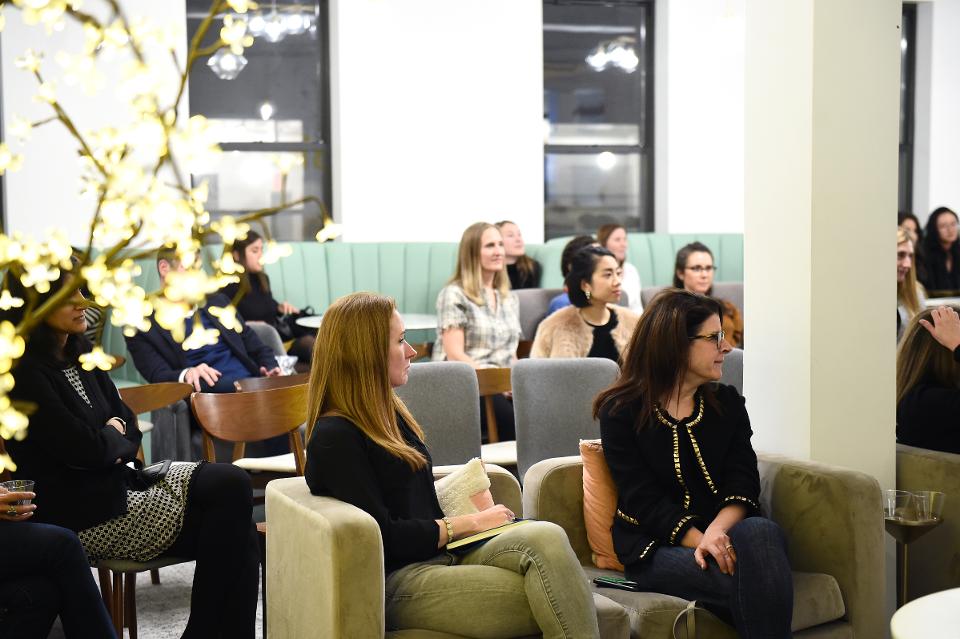 On March 31st we were supposed to celebrate Equal Pay Day, a day of advocacy intended to raise awareness about how much harder women must work to earn the same pay as men. We know the statistics and they continue to move at a glacial pace. Currently women make 81 cents for every $1 a man makes, and the gap grows wider for women of color. Women entrepreneurs are underfunded compared to their male peers with less than 3% of total venture capital funding allocated to women, and roughly 60-70% of women-owned small businesses self-fund their companies. In a recent Women in the Workplace study by Bustle, the survey found that women still don't feel supported in the workplace, which could be affecting their pay, and it's unclear how the coronavirus outbreak will affect the gap.
Unfortunately, in the wake of crisis, the diversity and inclusion agendas tend to suffer, with the focus on the gender pay gap, equal opportunity in the workplace and access to capital for women entrepreneurs taking a backseat. Over the past several weeks, I have been speaking to leaders across various industries to understand how this crisis is reshaping their companies and their roles and how they are navigating through these unprecedented times.
"I see two possible scenarios playing out: the lighter one is where this crisis will improve gender equality because most people will realize how challenging it is to balance home/work life without support and will look for more flexibility in their workplace once people can return to their offices," says Sarah Gretczko, Chief Learning and Insights Officer at Mastercard. "The darker scenario is that we revert back to the version where the primary caregiver no longer works, and the primary breadwinner does. My hypothesis is that the former will be mainly women and the latter mainly men, exacerbating the problem." Prior to the sheltering in place order, a myth existed for many managers that their employees, especially working mothers, that allowing them to work from home or providing flexible hours would impact performance. Given most of the workforce is now working from home, companies should begin to realize that performance does not have to suffer when you allow for flexibility. The crisis could further dialogue on new or relaxed policies about working from home, flexible hours, and more.
Gina Hadley, Co-Founder of The Second Shift, a talent marketplace which enables companies and a vetted network of professional women to connect for flexible job opportunities including consulting projects, family leave fill-ins, and part time and full-time roles, believes this crisis "is a reset that could fundamentally change the way businesses view remote work, using it as a tool to be utilized to amplify their hiring efforts and bring in a more diverse talent pool." Currently we are all working from home, but as we get back to business as usual, we need to ensure that companies appropriately train their managers on how to effectively lead a remote workforce.
Prior to Covid-19, Hadley and her co-founder Jenny Galluzzo were working on an initiative with sponsors such as Google and Unilever called 'Let's Be Human: Welcoming Parenthood at Work,' a best-practices guide around family leave in the workplace. However, given the crisis at hand, this initiative could help shape conversations not just around family leave, but for policies around flexible work in the workplace. There will likely be a significant shift to flexible work scenarios and remote work arrangements and for companies such as The Second Shift, this crisis has increased the opportunity to grow their business and create a lasting positive impact for women in the workplace.
Mastercard recently surveyed their employees about the crisis and potential concerns. According to Gretczko, "people are worried about job security, specifically how performance will be judged during this time period, especially if goes on for an extended amount of time. This is a larger concern for working mothers, those that need to manage their schedules to include home-schooling, grocery shopping and more during work hours." Gretczko further discussed the importance for women to make yourself visible, proactively coming up with new ways teams can help your company manage through the crisis. "I am pushing my team to not just do their own work virtually but rethinking how they are working and what they are working on. In reimagining the work, we've already pivoted the team to focus on new areas to support the business as well as those employees who've had to take on new roles due to Covid-19 or have more complex remote work situations."
Visibility during this time is critical for women. We are balancing home and work, many with the added daily responsibilities of children and elderly parents. We are also focused on staying healthy in a global pandemic. When you add managing up or managing teams remotely, or keeping businesses afloat, it is important to remain visible. Outreach needs to be a priority. The current crisis makes conversations around career advancement including raises and promotions difficult, but keeping management apprised of accomplishments and performance is important. Sandra Campos, CEO of Diane Von Furstenburg says, "unfortunately the reality of Covid-19 makes it impossible to discuss promotions or pay; however, there is nothing to stop a leader from speaking to employees about performance, providing counsel or praise for an individual's contributions and career path. I'm also trying to be as transparent as possible."
Engagement and communication on both sides is necessary to move forward. Elisabeth Bartoloni, a Partner in the Financial Services Practice and Sector Leader within the Global Markets Practice of global executive search firm Heidrick & Struggles and Co-Head of their Women's Inclusion Network advises employees to "rely on consistent communication with their teams and managers, blocking their calendars as they juggle to minimize impact to their performance."
From the lingering challenges we will face as women because of the coronavirus to the opportunities that will be born from it, we cannot lose the momentum we have created around gender equality and pay parity. According to Bartoloni, "This time has opened up a window into each other's personal lives that we will be able to carry back into the office. This should positively impact how we treat women in our companies, especially those with children or other responsibilities, as there will be even more understanding of what it takes to manage it all and work full-time." Here is hoping there are a few positive outcomes for women to this crisis.