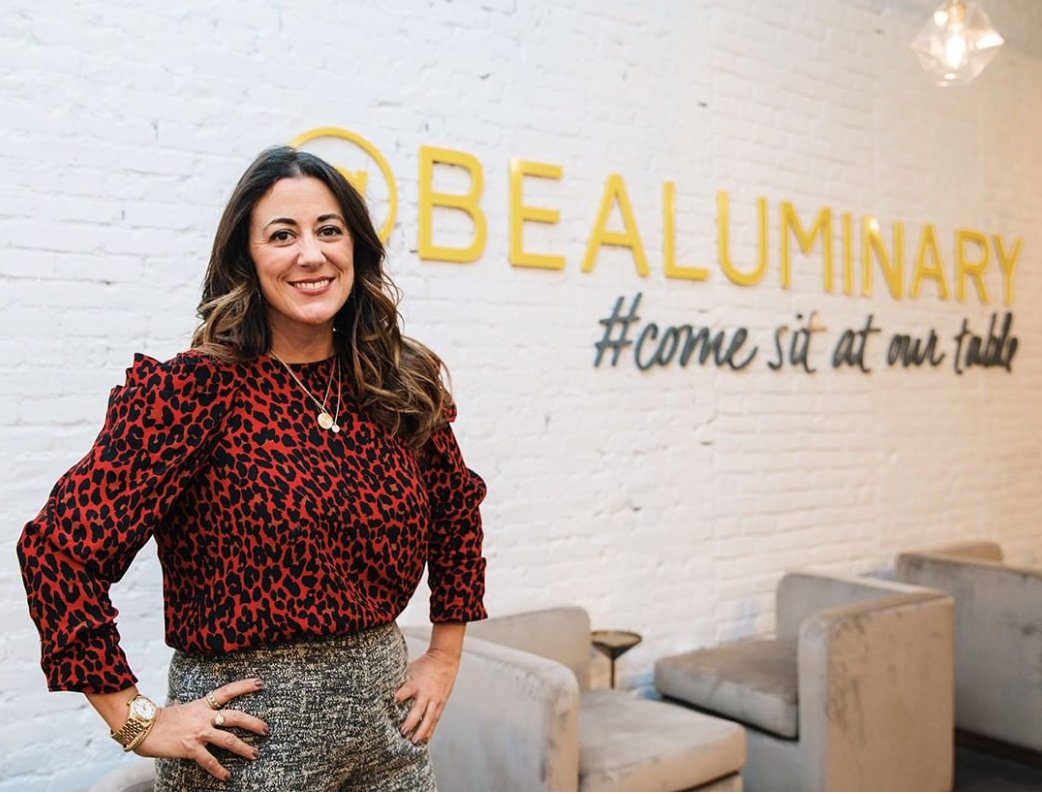 This article originally appeared on Fast Company.
Black Friday, Small Business Saturday, Cyber Monday (and its counterpart Green Monday–the second Monday in December) were all dreamed up by retailers to raise the revenue quotient as they slash prices and shout about the dwindling amount of days left to shop.
But conscious consumers are looking for a better reason than discounts to support brands. Recent consumer research by Walmart found that 90% of female customers are willing to go out of their way to buy a product from a woman-owned business. The good news is that they aren't that hard to find. Over the last decade, there was an increase of women-owned firms totaling 3.5 million, according to the most recent State of Women-Owned Businesses Report. A large majority (78%) of these new businesses are owned by women of color. As of 2016, there were an estimated 1.9 million African-American women-owned firms employing 376,500 workers and generating $51.4 billion in revenues.
Here's a rundown of some of the founder/owners we've come across this year and the inspiration behind their business ideas.
APPAREL
Sarah LaFleur is a 34-year-old entrepreneur who partnered with designer Miyako Nakamura and Narie Foster to start the workwear brand MM.LaFleur for women who "hate to shop."
Evelyn Frison set out to re-engineer professional women's pants by founding Argent, which currently offers four kinds of trousers with stylish and functional pockets.
Colleen Winter and her mother founded the affordable fashion brand Lulus based in Chico, California and has recently been working to help her over 700 employees, many of whom, have lost everything in the "Camp Fire" in northern part of the state to provide shelter and childcare, deliver clothing, staples, and disaster guidance, including important insurance and employment information, to ensure the families get the immediate help they need.
Maggie Winter, Jac Cameron, and Max Bonbrest are the founders of AYR, a cult womenswear label that serves up jeans, blazers, button-down shirts, and long coats with a menswear-inspired approach to classic construction.
BEAUTY
Miko Branch, is the African-American entrepreneur, CEO and cofounder of Miss Jessie's line of natural hair care products who developed them by experimenting mixing together natural homemade ingredients in her kitchen and eventually created a multi-million dollar brand.
Gregg Refrew, launched Beautycounter because of her passion for beauty and hygiene products free of 1,500 ingredients that are either harmful or questionable. The brand employs a team of scientists to self-regulate its offerings, and its founder's goal is to help educate consumers and demand better regulation of the industry.
COFFEE
Victoria Lynden is the founder and CEO of Kohana Coffee who was not only the first roaster to bring shelf-stable cold brew to the U.S. market, but also exclusively buys organic, fair traded beans from female growers.
COWORKING MEMBERSHIPS
Cate Luzio is the founder and CEO of Luminary, a coworking collaboration hub for women who are passionate about professional development and expanding their networks based in New York City.
Audrey Gelman is the cofounder of the Wing, which has three locations in New York and D.C., with six more on the way (Los Angeles, San Francisco, Seattle, Brooklyn, London, and Toronto) and is branching out into women-centric media via its own magazine.
FOOD
Dana Loia, quit her day job as a magazine photo editor and became an entrepreneur and pastry magician at Dana's Bakery. She's now cooking up macarons in unexpected flavors.
Christine Marcus, who is the founder and CEO of Alchemista, a corporate catering concierge business (located in DC and Boston) that serves tech companies and startups.
SKINCARE
Sara Panton is the CEO and cofounder of Vitruvi, a skincare brand that lets you create your own, customized face oils.
Tata Harper founded her eponymous all-natural luxury skin care line in 2007 that uses clean ingredients like Spanish lavender extract to help reduce wrinkle formation and retinoic acid from rosehip seed oil (instead of Retinol) to reduce the appearance of fine lines.
HEALTH AND WELLNESS
Kat Schneider is the founder and CEO of Ritual which makes multivitamins free of any additives for women as part of the "clean label" movement.
Chrystle and Catherine Cu, are cofounders of Cocofloss. Chrystle, a dentist, was adamant about eschewing the Gore-Tex fiber commonly used in most floss brands and swapping it for one that has a flavorful sponge-like texture composed of hundreds of expanding microfiber filaments.
Olivia Esquivel is the cofounder of Southern Pressed Juicery and Wildcrafted, the latter which makes adaptogenic compounds designed to boost brain power, energy, and skin health with ingredients like lion's mane, eleuthera, rhodiola, and holy basil.
INTIMATE APPAREL
Michelle Cordeiro Grant, a former Victoria's Secret executive, launched her own lingerie startup, Lively in 2016 and continues to use loyal fans wearing the latest products, instead of professional models.
Bree McKeen is the 37-year-old former VC, who is now the founder and CEO of intimate apparel company Evelyn & Bobbie. The company's signature wireless bra was hatched with the help of an engineer in response to her hatred of underwires and uncomfortable straps on bras.
Joanna Griffiths is the founder and CEO of five-year-old brand Knix, a purveyor of intimates with functional details, like panties that absorb period blood or incontinence leaks, and bras that provide support without any wires.
STATIONERY
Anna Bond is the 33-year-old Floridian who lived in an apartment above her in-laws' garage until 2012 when she started Rifle Paper Companyand subsequently built it a multimillion-dollar card and letter business.
Cheryl Sutherland is the African American entrepreneur who started PleaseNotes with two products–a journal and sticky notes printed with positive affirmations–in 2016 using her personal savings and credit cards.
ABOUT THE AUTHOR
Lydia Dishman is a reporter writing about the intersection of tech, leadership, and innovation. She is a regular contributor to Fast Company and has written for CBS Moneywatch, Fortune, The Guardian, Popular Science, and the New York Times, among others. More