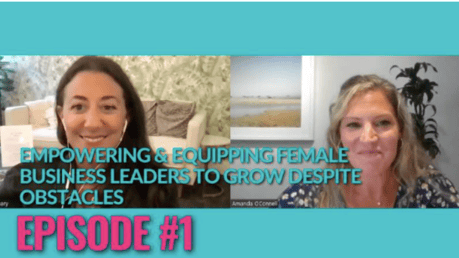 Luminary's Founder and CEO, Cate Luzio, graced the airwaves of the #TalentPopPodcast, marking the grand premiere of their awe-inspiring season 3.

The captivating episode revolves around the theme of "Empowering and Equipping Female Business Leaders to Grow Despite Obstacles," a subject that lies at the very core of Luminary's mission and values.

In this remarkable conversation, Cate delves into the intricacies of empowering women in business, sharing her profound insights, experiences, and strategies for overcoming the challenges that often hinder progress and growth.

Listen or Watch the podcast episode now at the link below, and immerse yourself in the wealth of wisdom, inspiration, and practical advice that Cate and the brilliant host, Amanda O'Connell, have to offer.