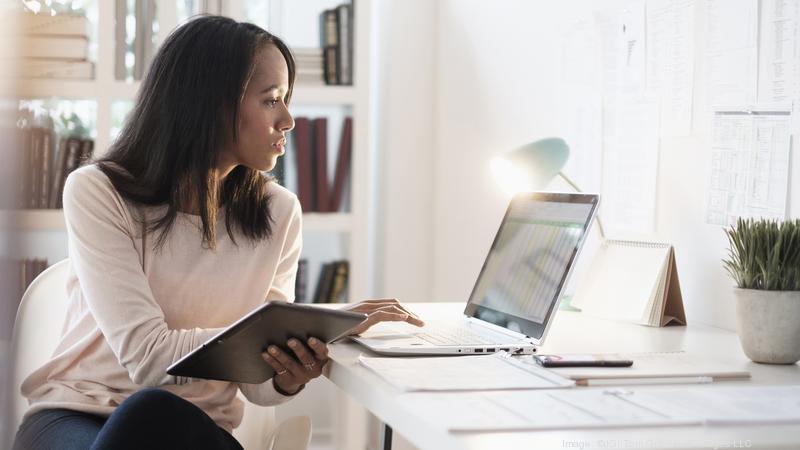 The coronavirus pandemic has small-business owners scrambling for financial survival and looking for resources to help them chart a path forward.
While the federal government has rolled out a comprehensive aid plan, other companies and organizations also have earmarked funds, some specifically designated to help women business owners recover.
Check back as we continue updating this list.
OCT. 5:
Everygirl Media nonprofit foundation awarding grants
The Everygirl Media Group Foundation, a 501(c)3 non-profit created by The Everygirl Media Group has launched its first initiative, The Everygirl's Women-Owned Business Grant powered by La Marca Prosecco. Women-owned small businesses are invited to apply for one of four $5,000 grants to fuel their business.
At least one of the four grants will be awarded to a business owned by a BIPOC applicant.
Applications will be accepted through Oct. 11 here.
"As female entrepreneurs ourselves, we are passionate about amplifying the voices of women through the online platforms we have built, and many of our readers are small business owners with excellent products and services to share with the world," said Alaina Kaczmarski, co-founder of The Everygirl. "Through these grants as well as other programs planned for the future, we hope to help career-driven and passionate Everygirls follow their dreams."
Visa
Visa's program to award $100,000 in grants to U.S.-based black women-owned small businesses in an extension of its partnership with IFundWomen ended last week, with 25 winners selected from more than 5,000 applicants. See the winners here.
PREVIOUSLY LISTED RESOURCES:
Tory Burch Foundation Fellows program seeking applicants
Applications are now open for the Tory Burch Foundation Fellows program. Fifty women entrepreneurs will be selected for the year-long Fellowship, and each will receive a $5,000 grant for business education and access to the Foundation's online community of women founders.
Apply here.
The Foundation said women-owned businesses have been disproportionately impacted by the coronavirus crisis, with early reports indicating that approximately 25% of women-owned businesses in the U.S. have closed as a result of the pandemic and many continue to face declining business health.
The Fellows Program ensures women have access to the community and up-to-date resources needed to sustain and grow their businesses.
"We pivoted quickly, and redesigned our programs to navigate women through the crisis," said Laurie Fabiano, President of the Tory Burch Foundation.
Since launching in 2015, the Fellows Program has empowered 130+ women-led businesses across diverse industries.
Unilever pledges $5 million to 10 cities
Unilever is donating $5 million to help 10 American cities tackle the education gap, access to food and essential supplies and the disproportionate economic impact the pandemic has had on women.
The multinational consumer goods company, along with a group of leading retail and nonprofit partners, will support 10 U.S. communities, including Houston, Minneapolis, Fort Wayne, Atlanta, Los Angeles, Philadelphia, Cincinnati, Detroit, the Carolinas, and New York City, with a focus on supporting communities with vulnerable populations, including cash-strapped families, women-owned businesses, and Black and Hispanic populations.
Luminary, a global collaboration hub and community, will provide 250 annual fellowships to women-owned businesses, with at least 50% of fellowships going to businesses owned by women of color.
The effort is part of the company's United For America initiative, which has donated $25 million in goods and services since launching in March.
Lowe's doubles its commitment
Lowe's home improvement company has committed another $25 million to its small-business grant program with Local Initiatives Support Corp. — doubling its initial commitment. The funds will focus on rural communities with a population of 50,000 or less.
Applications will be available here.
It also donated $5 million more to its minority small-business program for a total of $30 million.
Lowe's reports that it received more than 110,000 applications during the first round of grant funding.
In total, Lowe's has donated $55 million since Covid-19 began. That makes it the largest donor to LISC's Small Business Relief & Recovery Program and COVID Rapid Relief & Resiliency Fund.
Read more here.
Barefoot
Wine brand Barefoot will launch two grants in partnership with New Voices Foundation (NVF), a non-profit dedicated to the advancement of women of color entrepreneurs.
The Covid-19 Business Recovery Grant will provide $25,000 in business recovery assistance to black women-owned hair salons affected by the recent shutdowns, in the form of 25 grants of $1,000 each. Apply here.
An additional Barefoot Beauty Grant program will provide five businesses with $10,000 each to acknowledge and celebrate the ways they work to highlight the beauty of black women. Qualifying beauty businesses include, but are not limited to, beauty products and toiletries, skin care, cosmetics, and hair tools and instruments. Apply here.
Additional funds will support mentorship and business coaching resources for recipients of the Barefoot Beauty Grant.
Caress
Unilver's skin care brand Caress has announced a $1 million investment over the next two years to support women of color entrepreneurs impacted by Covid-19 and systemic racism.
Through a founding partnership with IFundWomen of Color, the leading platform for diverse entrepreneurs to raise capital through crowdfunding, grants and coaching, the program will begin with $500,000 in immediate relief to support 200 women of color entrepreneurs already in the IFWOC community.
"Caress and IFundWomen of Color have a shared belief that every good idea should have the ability to thrive. We're committed to fighting systems of inequity deeply rooted in our society to ensure these entrepreneurs are set up for long-term success," said Esi Eggleston Bracey, executive vice president and chief operation officer of North American beauty and personal care, Unilever. "It's important that we not only support ideas, but also recognize and work to dismantle the systems that have disenfranchised communities of color, especially the black community, for too long."
For more information on the Caress X IFWOC COVID-19 Grant Program visit ifundwomen.com/woc. Follow @Caress on Instagram, Facebook, Twitter and IFundWomen on Instagram, Facebook, LinkedIn and TwitterFacebook and Twitter.
Federal resources
The CARES Act includes federally guaranteed low-interest loans under the Paycheck Protection Program and funding for Small Business Development Centers, Women's Business Centers and Minority Business Centers to provide free training, education and advising for small businesses.
Find a nearby location of a Women's Business Center here.
Read a detailed description of federal coronavirus aid programs here.