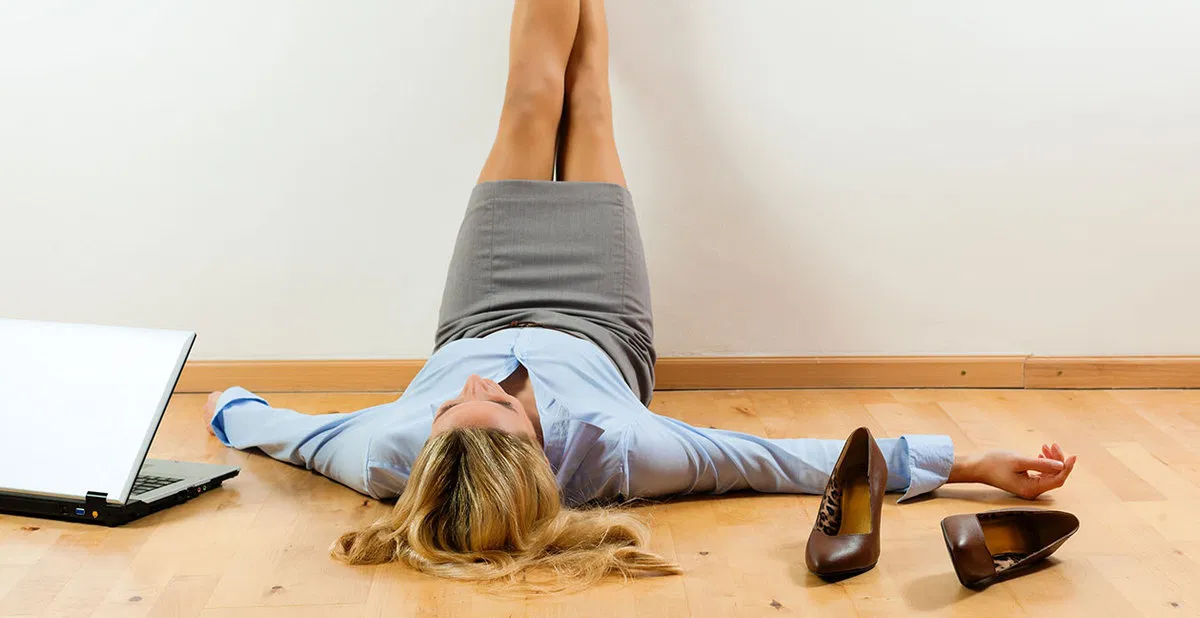 Many people say that it is lonely at the top and even lonelier if you are a woman. Many women in leadership roles, especially at the CEO level, feel on their own, isolated and lacking support, which leads to stress, anxiety and a great deal of pressure. These are all normal feelings when it's business as usual, especially for entrepreneurs. When you add a global pandemic and a shelter-in-place order to your list of challenges, how do you handle the stress of these new transitions, as well as the role as your company's CEO becoming even lonelier?
As we navigate this crisis—and, more broadly, transitions in general—leaders must lean on their teams as well as their networks. While CEOs need to be empathetic to the current situations facing the economy, their employees and their customers, they must also continue to stay focused and "on top of their game." According to Dr. Nicola Nice, cofounder and CEO of the gin-based liqueur brand Pomp & Whimsy, which launched five years ago, it's all about her network.
"Over the last two years, I have been actively investing in building my network," Nice explained. "I never really enjoyed networking in the past. I thought it meant standing in a room full of strangers trying to get business cards. As an introvert, there is nothing more painful! I now realize that it's not about how many people you meet, it's about nurturing the relationships you have and finding ways to leverage them in ways that are mutually beneficial."
Many CEOs talk about the power of their network to gain access to expertise, new client and/or investor opportunities or simply to bounce ideas off of. Having a deep and wide network to lean on and into is critical as you steer through the challenges of managing a company. "When I first started Lively, I wrote down a list of all of my fears and weaknesses and built myself a network of people who specialized in those areas to help me navigate them. To this day, that network is extremely strong, and I continue to tap into it regularly," said Michelle Cordeiro Grant, founder and CEO of Lively, the digital lingerie company she launched in 2015. Since working from home due to COVID-19, Grant has also started daily "walks and talks" with other CEOs, which help guide her through some of the toughest parts of running a business. "It's helpful to hear from other people who are or have been in a similar position and apply their approaches to Lively."
During times of uncertainty, leaders face many decisions about the present and future of their companies. Whether a company decides to adapt and pivot or stay the course, it often comes down to its overall leadership and an ability to execute stemming from creative problem-solving and action by the CEO.
Kara Goldin, founder and CEO of Hint, which launched 15 years ago, remembers the stress of delivering the first cases of Hint Water to Whole Foods, while on the way to delivering her fourth child. It was a boy, and Hint sold out. While the company has been through serious struggles over the years—2008 was most memorable—Goldin has been able to pivot the company's field marketing teams, which normally work on events, to help merchandising teams keep store shelves stocked. "Water is an essential, and now, more than ever, people are making healthier choices when they don't have to sacrifice enjoyment," Goldin said. Other than quickly making some personnel changes, Hint's supply chain is locally based and intact, and the company has had a thriving direct-to-consumer business for years. "We've committed to making Hint available to all customers with the same shipping policies and without any price gauging."
Communication and messaging, not only to teams but also to customers, are integral to leading through any type of transition. Without strong and open dialogue, trust may be lost and credibility damaged, especially during crisis. When thinking about your employees, you need to be as transparent as possible. "Now, more than ever, it's so important to over communicate on goals, keep those goals more streamlined and focused and celebrate the wins, no matter how big or small," Grant said. Nice focuses on her team's ability to come up with new solutions despite the situation. "I'm really proud of how fast my team has been able to transition with ingenuity and creativity. We've achieved some things in the last three weeks that we've been trying to make happen for six months. That wouldn't have happened without communication around our challenges."
Coping with the inability to meet people face-to-face can be a significant source of loneliness for a leader. Finding ways to feel connected is important. Grant is big on human interaction and mentions a few ways she stays connected with her teams, her customers and her peers. "Since we aren't able to see anyone outside of our immediate these days, I'm relying on video to help make up for that," Grant said. "From Monday morning video calls, where we all set ourselves up for the week and share a Lively moment from the week before, a midweek one-to-one to check in or a virtual panel with fellow female founders/entrepreneurs, I'm all about getting in that face-to-face time to help keep me going." Goldin feels similarly: "It's so important to stay connected to your team, focus on the facts and be clear what you're thinking. It is also a time to be inspiring and compassionate and ensure everyone that we will get through this together."
Whether you are stressed or lonely, you continue to manage and lead, which is why you are the CEO. Leaning on your networks, leveraging creative problem-solving to pivot and maintaining open communication are crucial to navigating through this time—and any other time of transition. "You play the best hand you can with the cards you've been dealt," Nice said. "We may not have the cards we want right now, but we can only win if we keep playing the game."