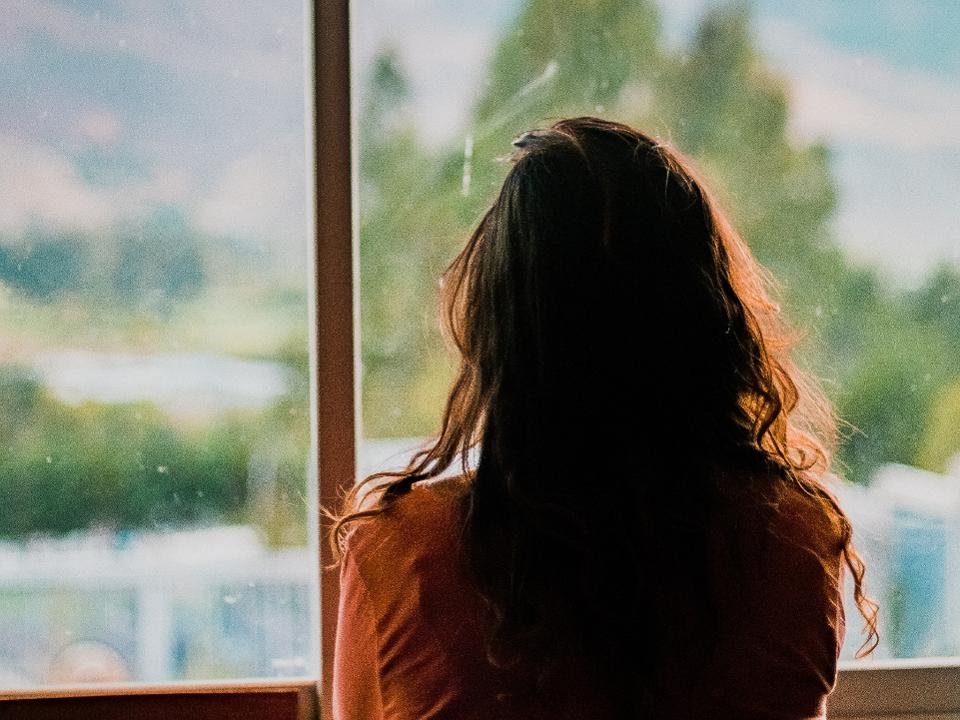 This is not a time to retreat from the world. You can put yourself out there without leaving home.
Grief has seven linear stages. Quarantine, we're learning, has at least seventy, and they're definitely not linear. For those of us in good health and working from home, quarantine is experienced as a maze of overlapping stages that wind aimlessly and repeat day after indistinguishable day. Somewhere among Anxiety, Lethargy, Banana Bread, and WTF, is the stage called Just Checking In.
For social creatures, Just Checking In is the best we can do connect with our tribe and satisfy our need for human contact. But as weeks putter by, Just Checking In becomes awfully repetitive, and we find ourselves in the stage known as Who Else Can I Talk To.
Even in quarantine, Who Else Can I Talk To has options. You may not realize it, but you are only a few clicks away from widening your circle, expanding your sphere of influence, and yes, having fresh conversations with all-new people – from right where you are.
"This is not a time to retreat," urges Cate Luzio, founder and CEO of Luminary, "this is a time to continue to expand your network in a way you've never thought possible."
LUMINARY
Luminary debuted with great fanfare as a members-only community, social hub, and workspace for enterprising women in New York City. It recently expanded its reach to women across the country by offering a digital membership. No matter where you live, you can now access Luminary programs, workshops, content, and networking opportunities through its proprietary app and virtual experiences. Currently schedule events emphasize self-development, wellness, flexibility, and giving back.
The community is rich in subject-matter experts and solo-practitioners. So much so, that in the past year, members led 70% of the programming offered at Luminary. And that's the secret sauce. Join Luminary, and you'll enjoy the opportunity to create programs that promote your own expertise among women who need and value it.
Luzio, an entrepreneur herself, knows that beyond networking, women need a catalyst for building their businesses. "We reinvest in the community we're building by giving them exposure and visibility to other members," she says. "It's unbelievable how many new clients our members gain from holding a workshop with other members – that's the power of an interconnected and mutually supportive community."
Though many Luminary members are founders and entrepreneurs, programming is designed to deliver impact for women in all stages of career, roles, and industries. Luzio is proud to say that the community includes diverse women from 18 to 81, many of whom often report that their membership has paid for itself many times over.
HEYMAMA
Whether you're looking to find your next co-founder, start a new business, build the one you have, or meet your next best friend, if you're a mom with drive HeyMama welcomes you.
"We started HeyMama for women juggling their careers and their growing families and feeling like career ambition and motherhood were opposing forces," says Katya Libin, co-founder and CEO of HeyMama. Libin envisioned a networking group that would provide the kind of community mothers need to be most successful in all areas of life. Content includes five channels of curated digital programming (business, wellness, parenting, kids, and fun) that are led by experts within the HeyMama community.
At the outset of the pandemic, HeyMama pivoted to support mothers with the myriad of challenges they are facing right now, especially opportunities for the many moms suddenly struggling to provide for their families. Need to talk? There's an ongoing dialogue on Slack and a robust schedule of online programming that speaks to the specific challenges of working mothers in this quarantine.
"Women need a high-level discussion about improving cash flow and critical decision-making as much as they need kid's programming and wellness," says Libin. "In a time where work and home life feel like they are blending more than ever, we are here to ensure our members are bolstered with as much support as possible to thrive, no matter the circumstances."
ELLEVATE
If you're looking to scale your tribe immediately, check out Ellevate, a community of over 150,000 professional women from all around the world. "We're large," says Kristy Wallace, Ellevate's CEO, "but we aim to help women build personally meaningful connections so they never feel like a faceless person in a sea of others."
Last year, Ellevate launched Squads, a program to foster affinty and rapport in smaller groups of 16. Women gather regularly to share what's on their minds both professionally and personally. Squads meet for half an hour a week, via video chat, over the course of three months. "There's been overwhelming excitement for Squads," says Wallace. "Career paths aren't straight lines, and if you network in a bubble, you're going to miss out on support, resources, and opportunities you may never have access to otherwise."
Feedback for Squads indicates that 70% of participants are exposed to ideas and innovations they never thought possible. 80% say the experience has made them more confident in their careers.
"It's important to us to emulate the workforce," says Wallace, adding that Ellevate is deeply committed to diversity – from race and ethnicity to industry, geography, and career stages. "Across the board, Ellevate members are kind, welcoming, and supportive," says Wallace. "These are the most generous people I've ever met."
BUMBLE BIZZ
"One connection can change your life," says Chelsea Maclin, VP of Marketing for Bumble. "We're flipping the idea of networking on its head."
You probably know Bumble as a dating app, but Bumble has a much grander mission to empower relationships of all kinds. Friendships are the sole purpose of Bumble BFF, a seconf mode on the app. And the third, Bumble Bizz, is a global peer-to-peer networking platform for developing mutually supportive professional relationships.
Bumble's priority has always been women, and the company has designed the app's features to protect the safety of online communication, including video calling through the app. "We want to encourage social interaction and meaningful connection," says Maclin, "with video calling, there's no concern about exchanging phone numbers, business cards, or emails."
With millions of profiles on the app, Bumble Bizz helps users quickly sort, filter, and connect to others with shared interests and intentions. Beyond expanding business contacts and making new connections, some are looking specifically for mentors, some for advice, and some for professional development. Occasionally, an unexpected business opportunity presents itself.
Kelsey Harrison and Kati Michael made contact through Bumble Bizz, realized they shared much in common, and eventually met for coffee. Three hours into the conversation, voila, Kati had a new job she never knew she was applying for. Today the two women run Oh Happy Day, a luxury photo booth company in Austin that Harrison founded. "I immediately liked Kelsey's energy, and magic happened," says Michael, who is effusive about the platform. "The vibe I got from her was an indication of what a great team we'd make, and I am excited about all we're going to do together."
WHERE TO FIND YOUR TRIBE
Luminary Best for collaboration, especially among entrepreneurs. Content and programming emphasize self-development, wellness, flexibility, and giving back. Digital members have access to a range of services, offerings, and perks, plus visitor privileges when in NYC. Reciprocal membership clubs in twelve national locations. The cost of digital membership is $50 per month.
HeyMama Best for high-performing working mothers with children of every age. The platform includes a member database, group messaging, custom match-making, events, and original content geared to multi-taskers who juggle business, career, family, friends, and self-care. Membership is $35 a month.
Ellevate Best for professional women who want to access a sizeable, diverse network. Over a thousand live events annually, plus more intimate virtual gatherings and round tables. Local communities in most cities. Cost varies depending on career stage and benefits. $100 - $1000 annual membership, with a potential for assistance for those in financial need.
Bumble Bizz Vast reach with millions of people at all career levels. Available in 150 countries. Best for making digital, one-on-one connections between two parties with the same intentions. Self-selecting filters help sort and facilitate endless potential relationships. Bumble Bizz is a mode on the free Bumble app, available in Apple's App Store and Google Play.