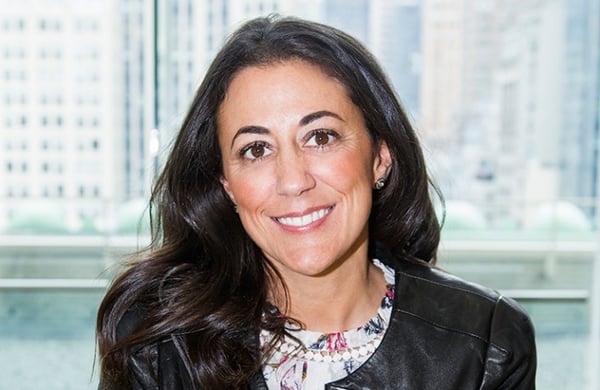 Before founding Luminary, Cate Luzio was a Managing Director and Global Head of Multinational Corporate Banking at HSBC. Based in NYC, she led a team of more than 1,000 people in 55 countries that managed over 33,000 corporate clients and generated more than $2 billion in annual revenue.
Prior to HSBC, Cate spent more than six years in London working in JPMorgan's Corporate and Investment Bank. As a Managing Director there, she ran Multinational Corporate Banking for the Europe, Middle East and Africa region, a $500 million business. At both HSBC and JPMorgan's offices around the globe, Cate lead and expanded initiatives to promote career advancement for women and improve gender diversity. Cate's start in banking began in 2003 with MBNA/Bank of America. She started her professional career in the high-tech industry in the late 1990s after receiving undergraduate and graduate degrees from the University of Maryland and Georgetown University.
However, with a passion for gender diversity and brand building, Cate decided in 2018 to leverage her experiences outside of banking. As Cate began working on her "career disruption," she started looking at various industries and roles. She found that, although she was a seasoned senior executive, shifting to a new industry was harder than she originally thought.
A visionary thinker with a global perspective and entrepreneurial drive, Cate realized the gap in the market for professional women to connect, network and collaborate across industries. She saw very modest connectivity across sectors and very little aimed specifically at women. Because most mentoring and networking happens in isolation, there is no physical place for professional women to assemble with access to coaching, mentoring and networking at an enterprise level. Although there are female-focused social clubs and coworking spaces, there didn't seem to be a universal, all-inclusive setting for professional women, at all levels, across all professions to gather, to learn, to support and to connect. The gap is wide and widening further as women are entering and re-entering the workplace at record levels.
Cate pursued countless 1:1 meetings to gain insight and guidance, not to mention holding focus groups. With her first-hand knowledge of the financial industry's struggle to attract and retain female talent, she realized that all industries were facing similar issues. That hunger to help other women led to multiple suggestions by contacts that she "do her own thing." A few short weeks later, after surveying her peers, colleagues and their networks, the idea of Luminary was born: a physical space that advocates and accelerates female recruitment, coaching, connectivity, consulting and careers.
With her people and talent management experience, Cate has dedicated a significant amount of time to both mentoring and coaching and has been recognized in several publications, including Financial Times, Wall Street Journal, Bloomberg, American Banker, USA Today and Women's Wear Daily, for her diversity efforts. Cate has been recognized as one of the American Banker's Most Powerful Women in Banking for the last few years and joined the Board of Girls Inc. in 2017 in order to concentrate additional efforts on girls and the talent pipeline of girls into the workforce. She is on the Board of WaterAid, an organization with a goal to provide access to clean water, hygiene and sanitation globally as well as a member of the Advisory Board at BTS Group, focusing on "Women on the Rise."