Are you constantly thinking of ways to create opportunities for yourself? How about a more controlled and flexible schedule? Maybe you're a caregiver looking to take the next step towards a different type of journey?
These are all signs to explore becoming your own boss... and by that, we mean a business owner! You're probably thinking there's no way you could 1. afford to, 2. have an original idea to start a business, and 3. where you'd even begin. We hear you and see you!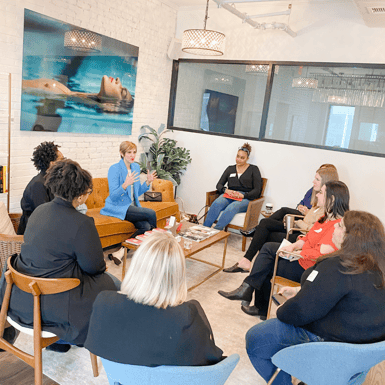 A lot of businesses start out not having a definitive idea or clear picture. They evolve over time. Most businesses continue to change, pivot, and explore other avenues while still being successful. Yes, there's factors that play a role when deciding whether starting your own business is the smartest move, 100%. But it's not impossible. According to a women's study in early 2022, women-owned businesses are taking over each day with 12.3 million just in the U.S. Amongst that, 2.5 million are Black women-owned companies. There are 114% more women entrepreneurs than there were 20 years ago. Women-owned companies are known to grow 84% more than men-owned.
There are more opportunities, resources, and support now more than ever. Given what's happened in the last two+ years with a global pandemic, the she-session and the great resignation, this could be the calling you were looking for. It's never the best time to start a business but it's also never the wrong time, given you've done your research and have a business plan in place!
Starting small is key. And researching business ideas is also never a bad idea. You may think you know what your business should be when starting but a passion is different than a profitable business concept. Using the tools and resources around you can help determine whether you are on the right track pursuing something within your realm or to seek out a new adventure.
Here are 3 business ideas for women looking to make a profit while still living out their core values:
1. Service
Think of both current and innovative ideas for a service that others would seek out. Maybe there's something you've always looked for but couldn't find, like a last-minute babysitter? Perhaps there's a service that already exists but you've found ways to enhance the concept like delivering local groceries. Finding something that is needed, wanted, and desired are going to help when researching a profitable business idea.
2. Product
Again, the same idea here – a new or an enhanced product that you or a friend are in dire need of. How about hand crafted handbags made with sustainable materials. Or a daily planner that lets you organize both your professional and personal schedules all in one. Something that's going to stand out, draw attention to others, and create a profitable future.
3. Consulting
Do you have training or a background in a specific field or industry? Well, become the expert in that area! Consult others looks for guidance in that same field, creating a business around helping others find their path. Are you someone who has a marketing background? Create a package to pitch to other businesses in offer consulting to help them reach their goals. Maybe you are an expert in human resources. Consult others on how to hire/train/attain employees and help solve any problematic areas.
These are just a few business ideas for women looking to brainstorm and eventually become entrepreneurs. There are so many more ideas for potential businesses, this is just a place to start and get the blood flowing. Having a business plan though is truly the first place to start so you can have everything down in one place, come up with a plan-of-action, and where you may need help to get the ball rolling.
Starting a business is not easy. But can be super rewarding when done in a way that makes the business owner feel secured, supported, and profitable. Are you looking to take the next step in becoming an entrepreneur someday? We know just the place to get started! Check out Luminary for available programs and events that uplift, up-skill, and propel others forward through all phases of both their personal and professional journeys.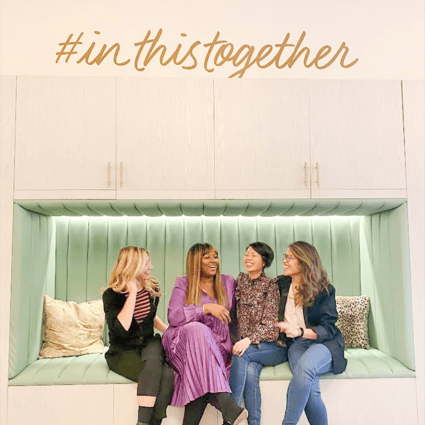 A first-of-its-kind, Luminary is a membership-based global professional growth platform and collaboration hub created for women and male allies to address the systemic challenges impacting women across all industries and sectors. The ultimate career advocate, Luminary provides "real world" advice, tools, and resources to advance, build, connect, and develop through programming and networking opportunities.
With no application process, Luminary is committed to diversity, equity, and inclusion. We invite you to come sit at our table because we are all in this together!