It is safe to say that numerous women have gone through a career transition in the past two years. In 2020, 37% of the U.S. Workforce changed or lost their job. Women in particular have had to make sacrifices, in 2020 and before. Now, more women are making choices for them and their fulfillment.
Transitioning careers can be scary and overwhelming, and making such a major change takes courage. So, we must celebrate these women and support them during a career transition.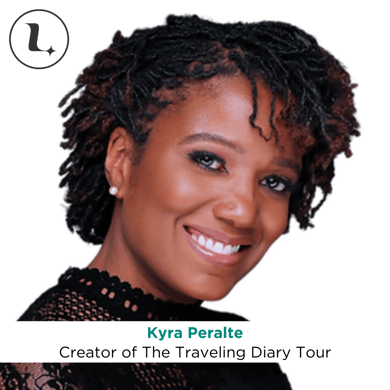 Kyra Peralte, creator of The Traveling Diary Tour and a Member of Luminary, recently made a career transition. Her advice? Make a plan. "Having a plan gives you something to follow as you navigate the ups and downs. If something good happens, keep following the plan. If something bad happens, revisit/stick to the plan." To see the plan Kyra made herself when transitioning into tech, visit her website, here.
This week, we also have the great fortune of hearing from the Founders of EvolveMe, Judy Schoenberg and Linda Lautenberg. EvolveMe is "on a mission to advance women's careers in midlife." They work with groups of women looking to relaunch, reinvent, or level up their careers, and with companies invested in attracting and retaining top female talent. Judy and Linda were gracious enough to answer a few questions for this blog.
What inspired you to get involved in this work?
We know from experience that navigating a career transition can seem overwhelming and unachievable. We've been there! We found the process isolating -- Linda as a returner after a caregiving break and Judy as a pivoter from a national non-profit.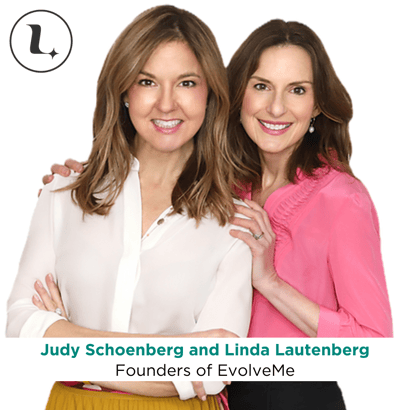 We knew there were many women in the same position that yearned for a group of like-minded peers. After building out a program for women returning to work in the social impact sector, we realized the very real need for programming developed for the specific needs of women at midlife. And we discovered our passion.
We founded EvolveMe as a way to help women kick-start their career transformation in midlife through curated programming and support from each other.
How can others better celebrate and support those experiencing a career transition?
That's the magic! Women supporting women. When we were in career transition, the support women offered along the way went beyond conventional networking. It was reciprocal, and it was everything! And now we see that with the women in EvolveMe. When women go through the professional reinvention process together, they get to see themselves through fresh eyes and think outside the box. It's incredibly powerful and confidence-building.
Giving builds confidence in both the giver and the receiver. And many women may feel they need "permission" to ask for help. So, go the extra mile and be generous if you know someone is finding the career transition process challenging - share contacts, ideas, and advice. Support women outside your role/industry and see what doors you can open up for them!
And always encourage women to talk themselves up more than they talk themselves down! Women in career transition may be listening to voices in their heads that are holding them back. We say, "Turn your inner voice into an inner champion." Help the women around you see they have the power to change those voices by sharing how they can internally "talk themselves up." Help them celebrate themselves
And finally, what advice would you give to woman attempting a career transition?
If you're in a career transition, exploring a return to the workforce or professional pivot, how you think about your career makes all the difference. The most important thing you can do is a mindset pivot. In fact, your perspective can make the difference between staying stuck and moving ahead. In our work, we see how powerful mindset shifts are and believe they are the FIRST place to start.
EvolveMe has a resource that addresses how to shift your mindset to get on the right track for a career transition: 6 Mindset Traps Holding You Back from Your Next (Best!) Chapter
Learn more below:
Kyra Peralte, Creator of The Traveling Diary Tour
Founders of EvolveMe, Judy Schoenberg and Linda Lautenberg.