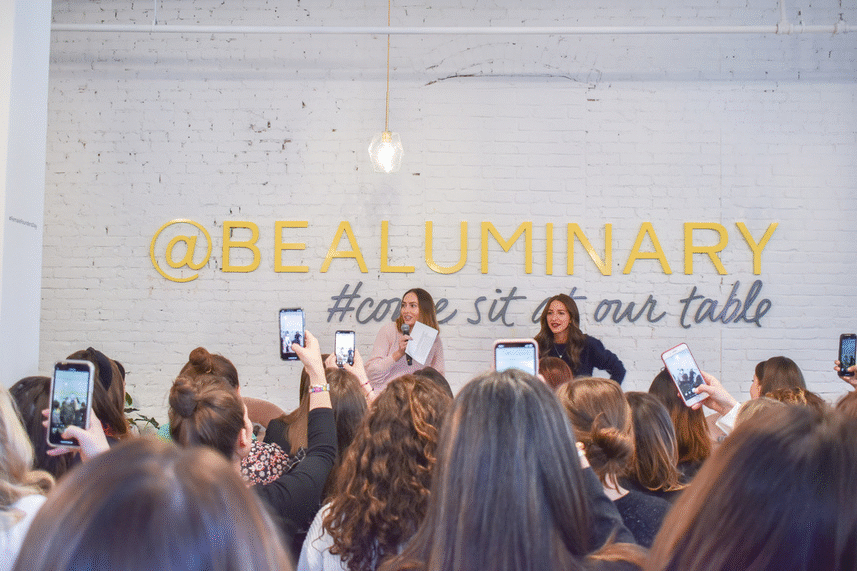 Picture a day designed to bring together female founders for educational work-shops, insightful panels with industry leaders, intimate key-note sessions and all-day networking opportunities. The idea of a conference came about amongst three founders themselves and became the first ever Female Founders Day here in New York City, Wide Wake in early March, kicking off Women's History Month.

Partnering with Jennifer Meyer and Melissa Duren Conner from JBC and Rebecca Minkoff and the Female Founder Collective, and empowered by VISA, on March 6 we welcomed over 100+ female founders, including many Luminary members, into our space to connect, learn and gain relevant tools to grow their businesses/careers. The goal of the event was to provide these female founders with actionable lessons, takeaways and advice that they could apply to the growth and support of their businesses, no matter the stage of company or founder(s). The conference set-up allowed attendees to be interactive with the content as well as the various presenters, helping them engage more thoroughly and gain valuable insights.

Some of the content that we tackled included business development, finance and funding options, PR and social media, legal questions, building a community, hiring and more. One of our members and the Co-Founder of Blankbox, Gabi Koshgarian, commented "the Luminary team created a room where everyone was a peer, which is not easy to do. I've never felt that way about a single event I've been to, except at Luminary".

Attendees took away more than just the inspiration from industry leaders, but also true learnings from workshops and an array of skills from finding a business partner to assembling pitch decks.
We are so thankful for everyone who attended, supported, and contributed to the success of the conference. We are excited to continue to create content that helps women take informed steps towards their success.

To see a few of the top tips that were delivered out of the conference, click here . We look forward to the next Female Founders Day coming soon to a city near you!