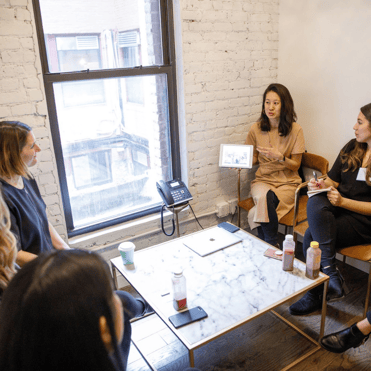 April is financial literacy month. Why do we dedicate an entire month to learning about financial education? Well, because it's much needed. In the U.S., one out of every five students lack basic skills of financial literacy and 54% of student loan holders didn't know about their future monthly payments before taking out their loans.⁠ According to a national survey, 20% of adults have participated in financial education.⁠ And according to a report by LT Trust, women save $0.68 against every dollar that men save for retirement.⁠
The importance of financial freedom is critical in today's world. Too many people are financially illiterate You can take action and change your financial trajectory.⁠ What you plan to do to set yourself up for success going forward?
Here are four ways to be more financially responsible today to set yourself up for success and change your financial trajectory:
1. Learn about your credit score⁠
You can get a free annual credit report at AnnualCreditReport.com, which is authorized by federal law as the official site for free annual credit reports. By learning more about your credit score, you will also learn more about your credit history and what lenders may see. Regularly checking both your credit score and history is a good habit to create since these are vital pieces of information that are important to your overall financial wellbeing.
2. Keep a record of your personal debt⁠
By writing down paid off debts, you can track your progress and celebrate small victories. Avoiding debt will only hurt you in the end. Tracking is a great financial tool when looking to pay off a certain amount by a certain time. Creating a payment schedule will help determine your timeline and goals for each debt. Knowing how much you need to save for this each month will set you up to be in a good place to hit that end goal of having no debt!
3. Follow a realistic budget⁠
Paying off debt will be easier once you start setting limits for yourself and recognizing the difference between needs and wants. Much like the above suggestion, tracking your debt falls into your monthly budget. Knowing you have a goal you'd like to meet will help determine your savings and where it's going each month. The most important thing here is to create a realistic budget that you can meet. Setting unrealistic financial goals, such as paying off 100% of your debt by the end of the year may not be realistic. But setting monthly goals and paying off a certain amount you've allotted for, might make more sense for your situation. Set yourself up to succeed.
4. Plan for retirement⁠
Consider options for funding your retirement and securing your financial future. Talk to a financial advisor about your current situation and how to start planning for retirement now. Although it may seem far away, the more you plan the more you'll have later. Just like a savings account, a retirement fund can act the same. A 401(k) plan is a tax-advantaged plan that offers a way to save for retirement. This is a popular option offered by employees. An investment for your future can determine your long term goals.
Education is key to closing America's wealth gap. Financial literacy should be part of every school's curriculum. Only 23 states require students to take a personal finance course to graduate. Ensuring equitable access—not only to financial education, but also to resources that are inclusive and can speak to students' specific backgrounds and economic realities is needed.
Resources are more widely accessible through technology. Apps provide game-like experiences for financial literacy for people of all ages. For those who are already investing, online investment platforms are making investing more broadly accessible, along with education so that investors can continue their journey of understanding money and markets.
Although necessary, financial literacy is not a sufficient piece of the puzzle. Those who have the means should actively invest and drive capital into historically marginalized communities. Ensuring equitable access to education, capital, and job opportunities is essential to building a strong economic foundation.
As April comes to an end, we should continue to educate ourselves on ways to change our financial trajectory.⁠ Resources are extremely important when looking to educate yourself. How to get those resources can also be overwhelming. Joining a community of like-minded people is certainly a place for those in need of resources to help them grow. Check out Luminary for available programs and events that uplift, up-skill, and propel others forward through all phases of both their personal and professional journeys.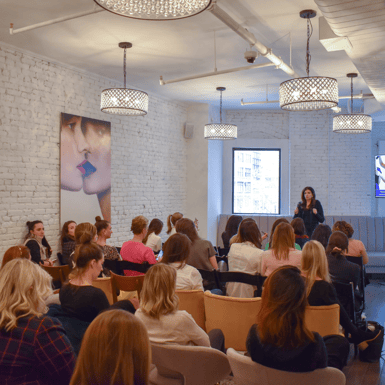 A first-of-its-kind, Luminary is a membership-based global professional growth platform and collaboration hub created for women and male allies to address the systemic challenges impacting women across all industries and sectors. The ultimate career advocate, Luminary provides "real world" advice, tools, and resources to advance, build, connect, and develop through programming and networking opportunities.
With no application process, Luminary is committed to diversity, equity, and inclusion. We invite you to come sit at our table because we are all in this together!