Professional networking fills 85% of all jobs. But the landscape has changed in the last two years. With the pandemic and the increasingly digital world, professional networking has a new name: virtual marketing.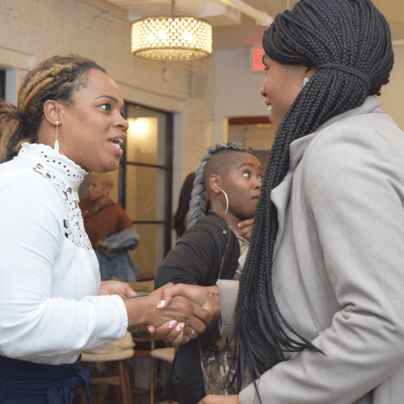 While virtual networking is similar to in-person professional networking, there are some critical distinctions. The ease of virtual networking means that one has to act with purpose. One could build a network full of meaningless connections with just a few clicks. So, one must move with intention while networking online.
Here are some how-to's on how to make the most of virtual networking:
1. Spruce up and take advantage of your LinkedIn
Whether you love it, hate it, or feel indifferent, LinkedIn is the best resource for virtual networking. It was designed for professional networking. Make sure your profile is complete before reaching out and expanding your network. Make sure you have 1. Your picture 2. A respective headline 3. A personalized "about" section 4. A detailed experience section which includes your results 5. Education listed, and 6. A skills section.
2. Start with those close to you
When you build a network, starting with those already close to you is best. Making cold calls or emails is hard enough; lessen the pressure by extending a hand toward current and former colleagues. Perhaps join a group related to your profession and contribute to the conversation.
3. Personalize your requests
Even if you are sending multiple messages a day with similar intents, it is best not to let those on the receiving end feel that monotony. Break up the energy in someone's inbox! While virtual networking may be the new professional networking, one must put the same effort that they would if they were in-person. Introduce yourself, and exchange pleasantries; maybe mention something that unites you (like a hobby or an alma mater). Make sure the person on the other end of your message feels your positive intentions.
4. Clean up your Social Media presence
You are familiar with this concept if you've had to apply to college or a job during the digital age. Potential connections can do easy research on you if you have a public profile on Instagram, Twitter, TikTok, or even Facebook. Take some time to remove any red flags from your social media presence.
5. Provide Value to your Network
Lastly, being a valuable part of your network is the best way to expand connections. If you help others, they will want to help you back. So, connect people in your network when you can. Virtual networking makes it easier to connect two people who could benefit from each other.
Virtual Networking is the name of the game these days; professional networking has never been easier or more accessible. Just remember to act with intention and give back to your network whenever possible.
It is no longer rare to find virtual networking events. Luminary offers several digital and in-person networking events every month.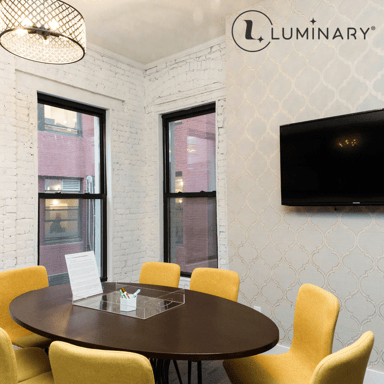 A first-of-its-kind, Luminary is a membership-based global professional growth platform and collaboration hub created for women and male allies to address the systemic challenges impacting women across all industries and sectors. The ultimate career advocate, Luminary provides "real world" advice, tools, and resources to advance, build, connect, and develop through programming and networking opportunities.
With no application process, Luminary is committed to diversity, equity, and inclusion. We invite you to come sit at our table because we are all in this together!