Recent statistics show that improvements in the gender pay gap have slowed since the pandemic. Today, white women receive 82 cents for every white, non-Hispanic man's dollar. The disparity is worse for women and men of color, who can receive as little as 57 or 64 cents on the dollar.
But the problems with gender inequity in the workplace do not boil down to a wage gap. Although women have been graduating at the same rate as men for decades, they are grossly underrepresented at the top. Harvard Business Review revealed that there are more CEOs of large U.S. companies named David than are women. Much can be updated to make the workplace more equitable for women, particularly in male-dominated industries like tech and finance.
Now: Equity. What is the difference between equality and equity? A lot! The distinction is most important. Equality provides each individual with the same resources and opportunities. While this sounds nice, not every person is the same. Many individuals require more assistance and aid to achieve as much as any non-disabled, cisgender, white male person can with the same help. Equity recognizes that people have different circumstances, and they must be assisted accordingly.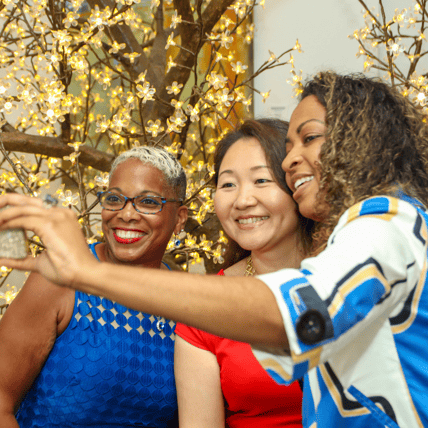 There's an iconic illustration that models this difference. Imagine three people standing behind a tall fence at a baseball game. The tallest of these people can see beyond the partition with no assistance, but the other two cannot; one is short, and one is in a wheelchair. If each of them received a platform of equal, standard size to help see the game, it could help the short one marginally while giving the tallest person an even better view. And, the person in the wheelchair will most likely still be unable to see anything. In an equitable system, the size of the box depends on what person uses it so that each individual reaches the same height.
Companies need to implement equitable practices to avoid systematic bias. It is crucial, especially because a 2021 study from Oregon State University concluded that even a small amount of gender bias in hiring can incur financial losses.
So, how can male-dominated industries even the playing field for the benefit of everyone in the company? Here are five solutions to gender inequity that these industries should embrace today:
1. Educate. Educate. Educate.
The first step is always education. How can employees and higher-ups make a meaningful change if they don't know what's wrong in the first place? Companies should hold workshops and talks led by women on discrimination and implicit bias. And they must use these lessons learned to carry out change throughout all levels of the company.
2. Stand Up to Bias
Fighting small battles is imperative when it comes to change. Paying attention to the work environment with a more keen ear and eye is essential. It's important to raise awareness through action and not just talk.
3. Standardized Recruitment Processes
Gender bias is implicit in many hiring practices. Things as small as the job description wording can affect who applies and who gets hired. Tools such as skills-based assessments can help hiring teams more accurately scan a more extensive range of people for their best option. This is for the benefit of the company at large. Who wants to hire the wrong person?
4. Mentorship Programs
Women are less likely to be "taken under someone's wing," which ultimately means a disparity in opportunity. Research from Harvard Business Review suggests that mentoring programs foster greater diversity in the workplace. Modern mentoring exercises provide women with a network and community that can help them achieve their goals and feel better connected with their workplace.
5. Prioritize Work-Life Balance
Women have had to give up work for personal reasons more times than counted. Whether it be motherhood, financial instability, or wellness reasons, many women require a workplace that meets them where they are. And improving work-life balance benefits everyone. When Swiss insurance company Zurich changed its ads to include six words, "part-time," "job-share," and "flexible working," 20% more women applied.
When the workplace is equitable, everyone wins. A more diverse and genuinely inclusive environment is a more productive and capable one.
Are you looking for a safe and open space to talk about gender inequality in the workplace? Check out Luminary for programs and events that inspire inclusivity in all industries. Click here for available programs and events that uplift, up-skill, and propel others forward through all phases of both their personal and professional journeys.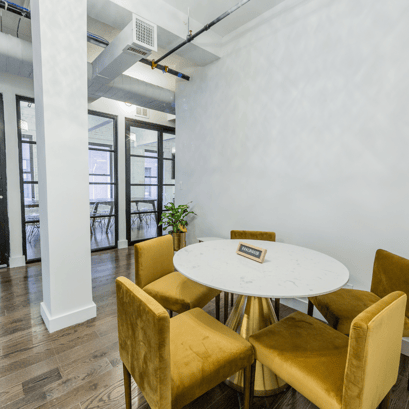 A first-of-its-kind, Luminary is a membership-based global professional growth platform and collaboration hub created for women and male allies to address the systemic challenges impacting women across all industries and sectors. The ultimate career advocate, Luminary provides "real world" advice, tools, and resources to advance, build, connect, and develop through programming and networking opportunities.
With no application process, Luminary is committed to diversity, equity, and inclusion. We invite you to come sit at our table because we are all in this together!