Women can often feel isolated in the workplace. Its communities centered around women that amplify and empower them to continue to make changes and go after their dreams. Women need spaces to feel safe, welcoming, and heard. Specifically, women of color need even more support and guidance since they are the most under-appreciated and overlooked when it comes to women in the workforce.
These communities have been created out of demand. Only until recently has there been these types of spaces to join. It took years for women to not only feel they could, but that they should have women-focused movements to help other women find their voice. And with the added support from various women-run organizations, they can now come together, share their stories, and collaborate amongst one another in creating change, opportunities, and hope for the future of women.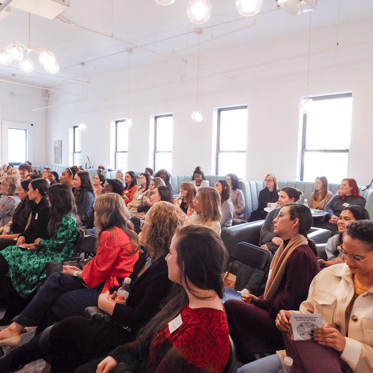 Having support when needed is something money can't buy. Although many of these spaces are membership-based, they draw in people looking to share similar interests and want to empower others, free of charge! There's something to be said in a room full of inspired women looking to make a difference.
So why would joining a women's network make an impact on your career? Keep reading…
1. Networking Opportunities
With the number of women in one space, there's endless amounts of opportunity to make connections and network. When bringing together various women in all stages of life, there's bound to be an advantage to meet others in other circles. A huge component of networking is searching for your next job or career move. Use these types of networks to help your future.
2. Career Advice
Perhaps that next move isn't so clear or maybe your interests don't align with what's currently available in the job market… look for advice from others. Within a group of women, someone is sure to know someone else either in the same field or can put the word out into their networks. Finding mentors in women's networking communities is one of the biggest perks in joining.
3. Personal Development
Most women's networks come with some version of quarterly, monthly, or weekly events to attend. These are usually the reason most people find out about the network to begin with. But what's most impactful are the other women who speak at these events. Women look to help other women and so by bringing experienced business owners, founders, and seasoned professionals, creates a valuable part in being a member to this network.
4. Collaboration Over Competition
Meeting women within different stages of life can come with a wide variety of opportunity to collaborate. Even if there's similar backgrounds and businesses involved, more reason to collaborate rather than compete. Imagine the impact of combining forces vs. competing against each other.
Bringing all the points together, the overall takeaways of why joining a women's network could make an impact on your career is a combination of who you meet, valuable content absorbed, and similar interest, you have empowerment. Women have the capabilities to make a change and create impact. With a women's network, there's opportunities you wouldn't gain, people you wouldn't encounter, and information you wouldn't learn without this type of community.
Whether you join a community of like-minded women or look for other types of connection opportunities, the beauty of women spaces is the reinforcement of being a woman in today's world and not going through your journey alone. Decade after decade, women found that staying together makes more of a difference than flying solo. Why? Because women are strong, but they are even stronger together.
So… are you convinced? Because we may know just the place! Are you looking for a community of like-minded people striving to make changes for women in the workplace? Check out Luminary for available programs and events that uplift, up-skill, and propel others forward through all phases of their professional journey.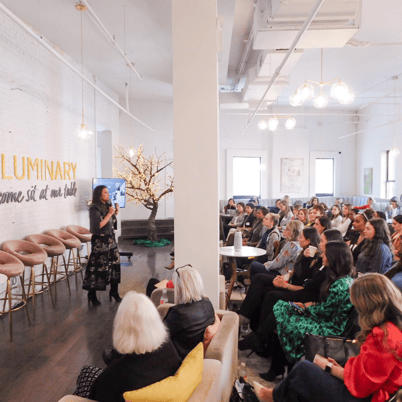 A first-of-its-kind, Luminary is a membership-based global professional growth platform and collaboration hub created for women and male allies to address the systemic challenges impacting women across all industries and sectors. The ultimate career advocate, Luminary provides "real world" advice, tools, and resources to advance, build, connect, and develop through programming and networking opportunities.
With no application process, Luminary is committed to diversity, equity, and inclusion. We invite you to come sit at our table because we are all in this together!