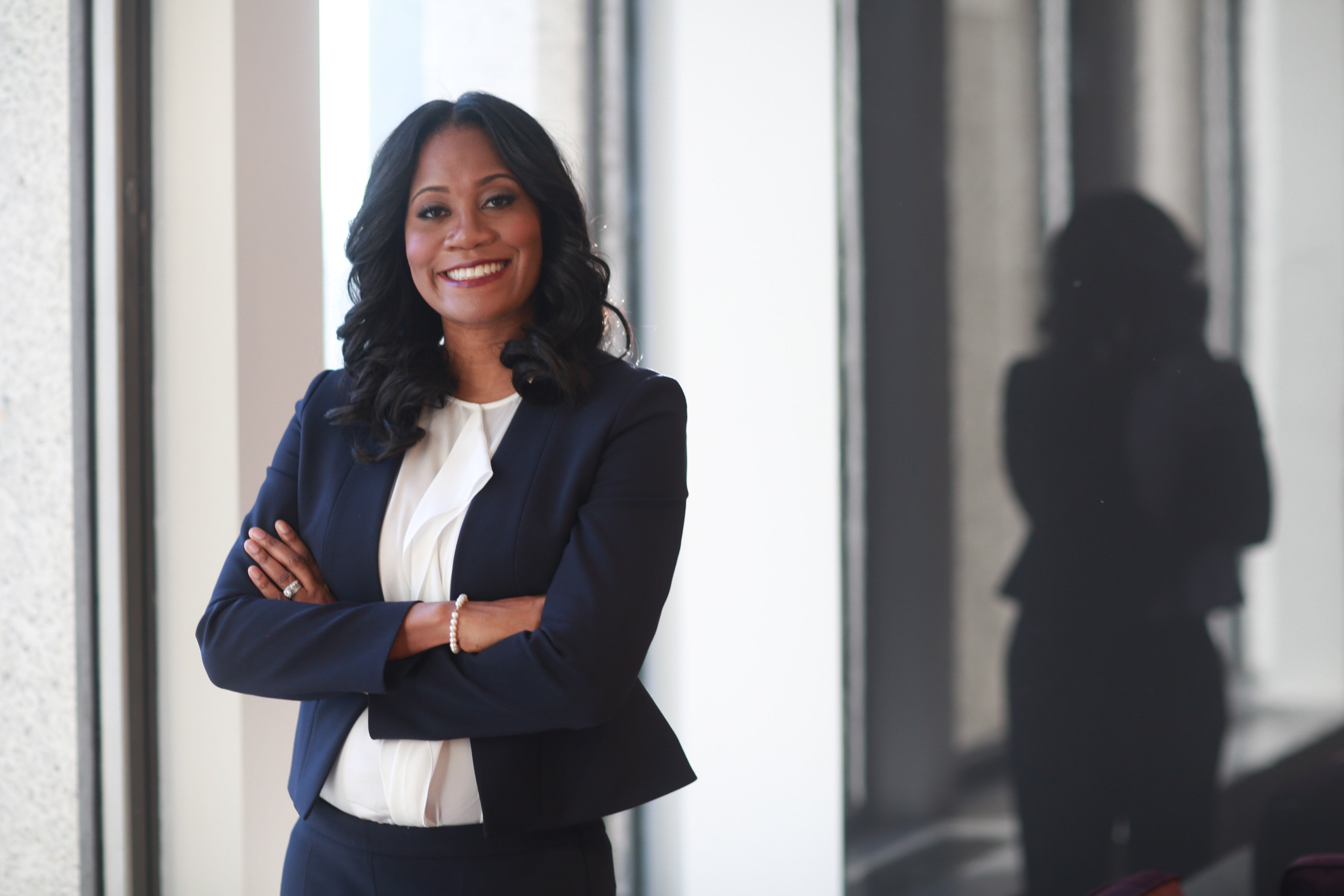 Tell us a bit about yourself! How did you get started with your current career path/business journey?
Me in 6 words - "Lawyer. Mediator. Fixer. I'm Olivia Pope!"
As an attorney and mediator, I am often called to help resolve conflicts involving others. While working through these conflicts, I recognized that there were crucial steps that individuals could have taken to prevent their disputes from escalating. I saw a need to teach people active listening, effective communication, conflict de-escalation, and mediation skills. Think about the last time that you had a conflict and how you handled it. Would you have handled it differently if you had the techniques at your fingers to help you or a neutral and trusted advisor on call to help you weigh the options?
I want BreakthroughADR to reduce personal conflict—whether at the workplace, home or anywhere else—by empowering individuals to become conflict resolvers. Conflicts lead to inefficiencies, the loss of good employees, stress on relationships and, at times, the involvement of law enforcement in non-emergency matters. Much of this can be addressed by people trained in conflict resolution. I started BreakthroughADR to be a source of creative solutions for training people how to navigate conflict and for being a trusted third party to help resolve conflicts. I want my company to provide options that people never knew existed.
How are you overcoming challenges during the pandemic as a business owner?
I am using my legal acumen and conflict resolution skills to help small businesses survive, pivot and adopt "pandemic proof" as a permanent mindset. I am remembering that I have many talents and skills and also reminding myself that it is OK not to do everything all the time and be everything for everyone all the time. I remind all of my clients of this too!
What does your day to day schedule look like working from home?
I wake up before my family to have an espresso and respond to emails before anyone else wakes up. Then, little by little the house wakes up. I juggle the roles of mom, wife, sister, daughter, boss, lawyer, teacher, chef, cleaning lady, tech support, mediator, counselor, small business advisor, fixer, friend, and amateur comedienne for the next 18 hours. Go to sleep. Repeat.
In what ways are you taking care of your personal well being and what are your #selfcare tips?
I have recently downloaded the Calm app to try guided meditations (if anyone has tips for this, please DM me!). I listen to music and am currently listening to an 80s mix and "Sweet Dreams" by the Eurythmics is playing (I love karaoke and when its safe to sing again, who's going with me? DM me!). I write poetry and short stories and just hired a writing coach (if you've written a book DM me!). I try to give myself a facial every Sunday. I also like going on solo walks and telling jokes. I took one improv class at Upright Citizen's Brigade 2 years ago and walk around my house like I'm Amy Poehler and Tina Fey every day.
How are you inviting others to take a seat at the table #virtually?
Phone calls, emails and text messages. There has always been an open invitation for others to sit at my table. My table is like a huge cookout table with benches on both sides.
What impact has Luminary made in your career? eg: Business Generated, Revenue, New Clients, Career Connections, Advancement Opportunities
The Luminary community is everything! It is such a well-curated community where everyone feels is invited to show up as your authentic self. This is so special and rare. I haven't met a Luminary member who I haven't admired yet! Plus, Cate Luzio just inspires me so much with her commitment and ability to adapt and embrace new challenges.