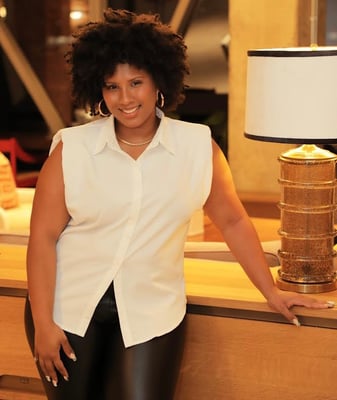 Tell us a bit about yourself! How did you get started with your current career path?
Born in Queens and raised in the Boogie Down Bronx by a young single mother who made her living as a hairstylist. You guessed right, we are Dominican hasta la tambora.
How do you define success?
Financial freedom, building generational wealth, and time with my family.
What's something you would tell your younger self when it comes to your career now knowing what you know today?
You can do anything you set your mind to! Just have a goal and a plan of execution.
How do you invite others to come sit at your table?
I am super approachable please feel free to connect with me on any socials and reach out. I am more than happy to share my experiences and knowledge.
What impact has Luminary made in your career? ex: community, business generated, new clients, career connections, advancement opportunities
Advancement opportunities by networking with like minded individuals. In addition, to providing a space in where I can create content for Honey Beauty and have the ability to show case my ability to network and Honey Beauty hair products to more consumers.