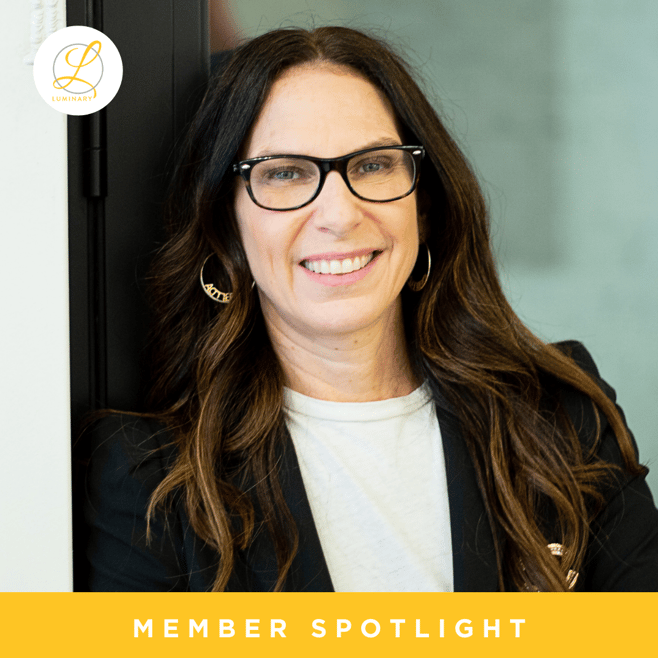 Tell us a bit about yourself! How did you get started with your current career path/business journey?
I started my career in equity research but pivoted into corporate finance for media and advertising after business school and led teams in strategic and operational finance at Sony, Paramount, Clear Channel & Daily Mail. In 2016, I was part of the team tasked with launching Verizon Hearst Media Partners and as their CFO, helped lead the merger with Complex to form Complex Networks, a multi-platform digital lifestyle brand owned by Verizon and Hearst. After 20 years in corporate, I left and founded I Heart EBITDA to bring enterprise-level finance and operational expertise to the mid-market through fractional CFO services and purchased Supporting Strategies Queens to service the entire finance function by providing outsourced bookkeeping and controller services for SMBs.
What behavior or personality trait do you most attribute your success to, and why?
An ability to simplify financial concepts and translate numbers into stories.
What's a mistake you made early on in your career, or in your business, and what did you learn from it?
Hiding my true self, wanting to be liked by everyone, being overly worried what other people thought of me.
What's one professional skill you're currently working on?
Focusing on one task at a time
How do you invite others to take a seat at the table?
By making finance accessible to everyone, particularly womxn business owners
What is one thing you wish you knew a year ago?
How long this was going to last.
What impact has Luminary made in your career? eg: Business Generated, Revenue, New Clients, Career Connections, Advancement Opportunities
I have met incredible women that have pushed me or hugged me when I needed it and knew the difference when to do which.
CONNECT!