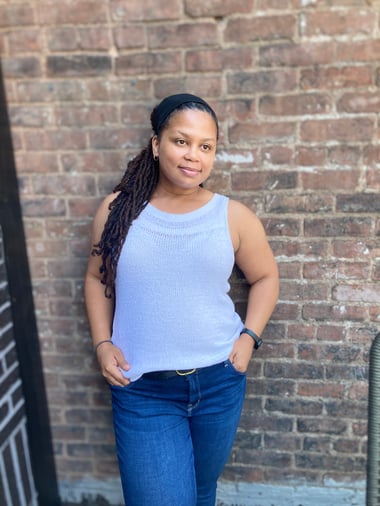 Tell us a bit about yourself! How did you get started with your current career path?
I began on the path to becoming a Founder by researching and practicing my formulating techniques in my home studio. I developed a passion for working with botanicals by being in nature and was inspired to do so from a child by watching my grandmother formulate her own herbal remedies.
How do you define success?
I define success by hearing from new customers that they learned of me and my business via a friend, or customer review and/or recommendation. I also define it by taking the time to evaluate what is working and building upon that so I may build and grow financially and ultimately create a business that allows me to live the life I love.
How do you bring others in?
I bring others into learning about my business via networking online and in-person and also posting and sending out content via newsletters and social media.
What impact has Luminary made on you?
The impact Luminary has had on me are: 1. To stop apologizing and to own my own space as an entrepreneur and business founder. 2. To own my accomplishments and not be afraid to speak about my accomplishments. 3. Providing me with unique professional development that speaks to my long-term growth via community building and networking opportunities. Thank you staff and Cate Luzio!