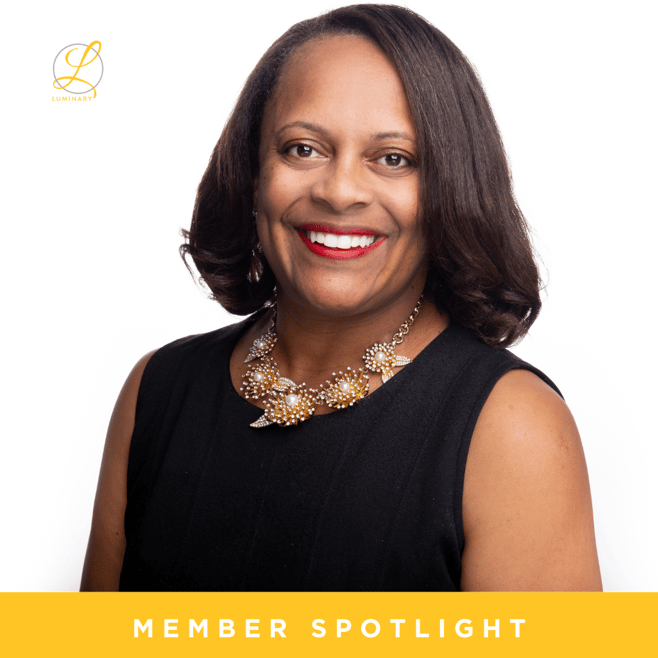 Tell us a bit about yourself! How did you get started with your current career path/business journey?
I had a stellar 21 year career of banking and finance with the Federal Reserve. The responsibilities of my role was changed to focus more on research and policy. But, my real passion was the people aspect of my role. This spurred a "YOLO" - - You Only Live Once moment for me and I decided to launch my financial services practice and the rest has been history.
What behavior or personality trait do you most attribute your success to, and why?
I'm a great listener. I try to get an understanding of a person's goals and their life experiences and then I devise a strategy that helps them to achieve their goals both financial and non-financial. People appreciate that I listen to them in a non-judgmental way and help them to build their money momentum. So, their money can work for them instead of against them. Many of my clients don't have a problem making money. They get stuck when it comes to what to do with their money.
What's a mistake you made early on in your career, or in your business, and what did you learn from it?
Not understanding my value. I was so used to giving my knowledge away for free while in corporate because the Fed paid me to be a resource. When I became a business owner, I continued to give my expertise and advice away for free or for less than I should have. So, pricing was a huge issue.
What's one professional skill you're currently working on?
I am currently working on my brand clarity. My vast knowledge from the banking and financial regulatory world makes it hard for people to determine what I actually do.
How do you invite others to take a seat at the table?
I typically look for individuals who are like minded from a values perspective, then I identify what expertise can I gain from them and vice versa. And last but not least, how can we collectively make a difference.
What is one thing you wish you knew a year ago?
I wish I had've known how much the fear of failure impeded my ability to be vulnerable. Well COVID quickly solved that. My response to COVID caused me to become creative with pivot plans for my business and the other businesses I serve.
What impact has Luminary made in your career? eg: Business Generated, Revenue, New Clients, Career Connections, Advancement Opportunities
I have made great connections with other women across the nation that I wouldn't have otherwise been connected to. And I can't say enough about being attached to a nurturing community filled with support.
CONNECT!