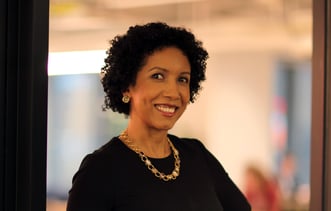 Ramona Cedeno is passionate about financial literacy and orderly financial affairs. Her passion inspired for financial literacy served as the fuel behind founding FiBrick Financial Services, an outsourced accounting and CFO services helping tech startups and small business owners manage business growth through financial management.
How did she get started with her current career path/business journey? Ramona decided to become an accountant after hearing an acquaintance talk about what she did for her employer as an accounting staff. She decided to start her own firm on a wimp one day after realizing she felt unhappy with her job at the time.

When asked what she finds is the most rewarding aspect of what she does, Ramona shares "I get to solve puzzles every day.. money puzzles!"

How is she inviting other women to take a seat at the table? Ramona shares that she helps "build the stage for others to express themselves by being a mentor, a coach, and a good listener."

Throughout her journey here at Luminary, Ramona has been able to create new connections, and enjoys being exposed to other amazing entrepreneurs.
We are excited to have Ramona as part of our community, and continue to grow in her business here at Luminary.