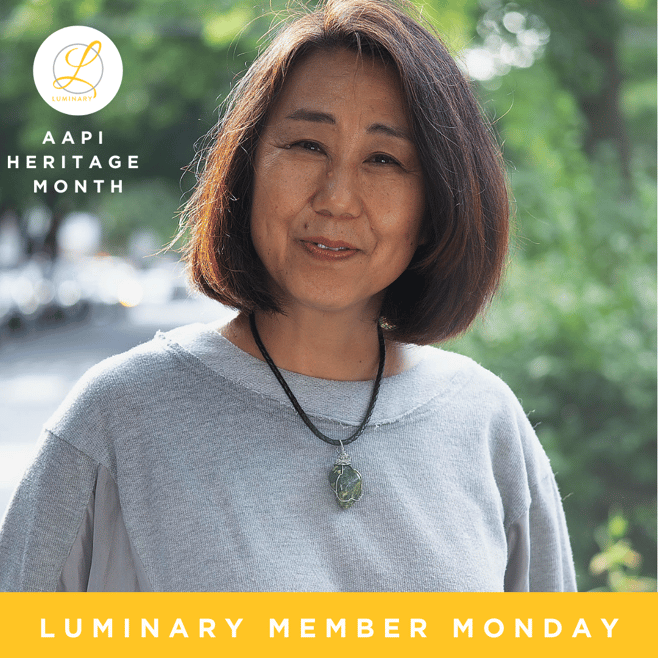 Tell us a bit about yourself! How did you get started with your current career path/business journey?
I had my own business in the competitive Fashion Industry, 2 small children and no time to spare, I though I was strong enough to carry on without taking care of myself, eating healthy food, using natural products, getting enough sleep, or getting present and connected with myself. Slowly but surely I got burn out, everything around me no longer work well as used to be. I learned how important to take my own time to recharge and cultivate self-love. I have seen so many women who do everything for everyone else and put herself at the last to take care of. I wanted to help those women to encourage to create her own time to cultivate her self-love and worthiness. Then I thought her time in the bathroom would be easier place to start by embracing natural handmade soap with beautiful aroma.
What behavior or personality trait do you most attribute your success to, and why?
Started what feels right even I have no idea what lead to the next step as I had urge to make soaps as first time. the experience of making soaps felt so good and become my healing time. With Love of creating beautiful products and my wish to be a cheerleader for busy women, I create SEAZEN
What's a mistake you made early on in your career, or in your business, and what did you learn from it?
I often become a perfectionist and controller which drives me to work 24/7 which does not serve anyone. I've been learning to find the beauty in the imperfection which only create by my limited vision. Walking the journey to embrace how self-love and self-worth bring all positive element in our lives. I've been witnessing I can find the creative solution to the challenges I face when I'm recharged and creative.
What's one professional skill you're currently working on?
Learning CBD and other phytocannabinoids, cannabis plant and aromatherapy.
How do you invite others to take a seat at the table?
Hi, you have lovely energy going. Come and share what you are doing.
What is one thing you wish you knew a year ago?
I'm at right place no matter what I think. Trusting my inner guide ( still working on)
What impact has Luminary made in your career? eg: Business Generated, Revenue, New Clients, Career Connections, Advancement Opportunities
Luminary is my reminder of the power of collaboration. Also opportunities to connect with wonderful women who want you to be successful. Luminary is safe place to practice and learn the skill of networking.
CONNECT!