Almost two years into the COVID-19 pandemic, while millions of women left the workforce, access to capital decreased, and small businesses closed, women have also made important gains. More women than ever are starting businesses, negotiating for raises, asking for flexibility, and determining the right organizations and cultures to work for. There's still a gender pay gap, there are still glass ceilings to be shattered, and there is still A LOT more work to be done.

Building on Luminary's continued commitment to uplift, upskill, and propel women forward in their professional journeys, Luminary will be hosting its 1st Annual #InThisTogether Summit, to kick off and celebrate Women's History Month 2022. Our Summit will be held in-person at our New York City location and virtually with expert speakers, curated programming, robust activations, and opportunities to make connections that matter.
Who is attending Luminary's #InThisTogether Summit?
Women, women-identified, and our male allies
Women in the workforce across all levels
Women in entrepreneurship
Women in transition
What will attendees experience?
An interactive, half or full day event that encourages you to curate the day to your needs
Whether you want to build your business, take the next step on the corporate ladder, better tell your story, land the job of your dreams and more, this day offers options for you to choose your own learning path with sessions to advance your career, build skills, amplify your business and prioritize your mental health, financial confidence, and wellness.
From resume and LinkedIn profile editing, business consulting services, professional coaching to wellness experiences, workshop sessions, breakouts and office hours, whether attending virtually or in person, there will be much to take advantage of.
Enjoy light bites and cocktails from women-owned businesses for those who are in-person, and 1:1 networking virtually.
Where and when?
Attendees will have the option to join virtually or in-person at Luminary's NYC location on Thursday, March 3rd, 2022 from 10AM to 6PM ET and can choose to attend the full day or half day session to provide flexibility and convenience for all.
Summit Agenda
Featuring Event MC, Rachana Bhide, Broadcaster, Leadership Psychologist
10:00 AM - 12:00 PM
Office Hours
Attendees can expect an interactive, half or full day event where we encourage you to curate the day to what you want. We will kick-start the day with Office Hours, both virtually and in-person, including resume and LinkedIn profile editing, business consulting services, professional coaching, wellness experiences, and more! You will walk away with the tools you need to succeed in these interactive office hours and sessions.
Learn more about the Office Hours Hosts Here
12:00 PM - 1:00 PM
Networking and Lunch
Lunch provided for in-person attendees only. Enjoy fresh salads and wraps from women-owned businesses, The Nourish Spot, Founded by Luminary Member, Dawn Kelly.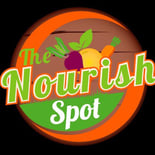 1:00 PM - 1:15 PM
Welcome and Kick-Off
Speakers: Cate Luzio, Founder & CEO of Luminary and Precious Williams, Founder and CEO of Perfect Pitches by Precious
1:15 PM - 1:45 PM
Opening Keynote
Speaker: Beatrice Dixon, Co-Founder & CEO of The Honey Pot
1:55 PM - 2:35 PM
Breakout Sessions
Advance: Managing Up, Down, & Sideways
Almost half of the workforce feels job-related stress, with 63% of that stress stemming from colleagues or "work politics" and 75% reporting that their boss is the most stressful part of their day. But it doesn't have to be this way. Join Luminary as we delve into best practices and share real experiences of managing up, down, sideways and every direction in between.
Speaker: Surabhi Lal, Adjunct Professor at NYU, Creator and Host of SIPS & Leadership, and Senior Advisor for Jobs for the Future (JFF)

Build: Business Plan Boot Camp
For all of the popularity of pitch decks, business plans still serve an important function for entrepreneurs who are building a business. A study of more than 1,000 US entrepreneurs found that those with a business plan were more successful than those without. In Business Plan Boot Camp, we will break down each point and the basis for eight essential elements founders should include in a business plan, and why they matter.
Speaker: Cate Luzio, Founder & CEO of Luminary

Develop: Money Talks: Building Financial Confidence
You know you're supposed to understand your finances, but do you really? Having financial confidence helps you take control of your financial situation and meet the goals that matter to you. In this session, we will start from the beginning on everything you need to know about finances and move you into direct control of your money. We'll cover practical tips and insights on how to track expenses, how to pay off debt, where to start with investing, and more! Let's get comfortable talking about money.
Speaker: Ty'Lisha Summers, Co-Founder of SpenDebt

Develop: Money Talks: Crushing Your Financial Goals
Do you understand the basics of controlling your finances, but you are ready to take it to the next level? Join this session where we will discuss how you can create financial goals for yourself that align with your values and vision for your future. In this open conversation, we'll talk about your money, your goals and priorities, and what steps you can take to keep you on track to crush those financial goals on a regular basis.
Speaker: Kathy Entwistle, Founder of The Money Date Box
2:45 PM - 3:25 PM
Luminary Expert Panel: Building Your Brand
Building your brand is a constant goal. What is your brand? And once you identify it, how can you foster it to attract the results you want? During this session, we'll speak with several women on the challenges and lessons learned along the way with building their company's brands as well as their personal brands, how they have worked to make sure their brand speaks to their customer, and how they have built their platform and audience.
Speakers: Michelle Cordeiro Grant, Founder & CEO of LIVELY, Sarah La Fleur, Founder & CEO at M.M. LaFleur, Dr. Nicola Nice, Founder & CEO of Pomp & Whimsy, and Sandra Campos, Chief Executive Officer, Board Director, and Advisor

3:35 PM - 4:15 PM
Breakout Sessions
Advance: Seven Ingredients of a Powerful Leader
Your community, or team, is a reflection on you. You must walk the talk. Great leadership includes the ability to listen to someone's truth even if it doesn't match yours. It includes owning your bad behaviors. This session will allow you to see your impact on your team, take ownership of anything that is not working and develop tactics to stop the bad behaviors in a fun and effective way while developing an effective team.
Speaker: Chrisa Zindros Boyce, Chief Strategy Officer & Senior Coach, Handel Group

Build: Tips for Scaling Your Business in 2022
You're growing, but are you scaling? Hear from several founders on how they have scaled their company through bringing creative and innovative ideas to the table, hiring the right team to support your mission, forging meaningful relationships and partnerships, and developing structures for smooth operations. This session will provide real advice that can help any founder at this time.
Speakers: Jacquelyn De Jesu, Founder of SHHHOWERCAP, Sybil Clark-Amuti, Executive Producer and Co-host of The Great Girlfriends Show, Nyakio Grieco, Co-Founder of thirteen lune and Founder of nyakio beauty, and Erika Hanafin Feldhus, CEO of HeyMama

Build: The Power of Capital
Whether you own a small business that is trying to stay afloat or if you are starting something new, there are various options to funding. It is important to understand what those are and which ones best matches your company's needs. Which way to funding makes most sense for your business? How have these options changed during the pandemic? What are some ways to think outside the box and stay afloat for female founded businesses?
Speakers: Vanessa Blanco, Vice President and Senior Business Consultant at JPMorgan Chase, Karen Cahn, Founder & CEO of IFundWomen, Sarah Foley, Partner at SWAT Equity Partners, and Maria Hall, Business Development Officer for LiftFund Inc.

Develop: Women's Health: What Every Woman Needs to Know
Women's health has always been misunderstood, under researched, and not talked about enough. Social stigma in women's health results in the downplaying of our symptoms, a reluctance to seek treatment or delaying treatment, shame or self-doubt, and isolation. When we think about the holistic wellness of women and changing the narrative, we need to hear it from the people who know it best - other women. Join us for this session with leaders across healthcare industries about what women need to know about their own health and what you can do to advocate for yourself.
Speakers: Dr. Amy Divaraniya, CEO and Founder of Oova, Simmone Taitt, Founder & CEO of Poppy Seed Health, Jannine Versi, COO & Co-Founder of Elektra Health, and Aundrea Cline-Thomas Reporter and Fill In Anchor at WCBS | CBS New York
4:25 PM - 4:55 PM
Closing Fireside Chat
Speakers: Mindy Grossman, President and CEO of WW with Cate Luzio, Founder & CEO of Luminary
4:55 PM - 5:00 PM
Closing Remarks
Speaker: Cate Luzio, Founder & CEO of Luminary
5:00 PM - 6:00 PM
Networking and Cocktail Hour
Enjoy light bites and cocktails from women-owned businesses for those who are in-person, and 1:1 networking virtually. Featuring KLEOS, Founded by Effie Panagopoulos, Pomp & Whimsy, Founded by Nicola Nice, Cas Rum Beverages, Founded by Andrea K. Castillo, and Blank Slate, Co-Founded by Ashley Jaffe and Zach Israel.