On March 9, 2023, Luminary hosted another impactful Women's History Month Summit held in-person at the New York City location and also virtually. The day included expert speakers, curated programming, robust activations, and experiences to create connections that matter. Attendees left feeling inspired, connected, and empowered.
An interactive summit that encouraged attendees to curate the day to their needs. For those who were looking to build their business, take the next step on the corporate ladder, better share their professional journey, land the job of their dreams and more, this day offered options to choose their own learning path with sessions to advance their career, build skills, amplify their business and prioritize their mental health, and financial confidence. Also included were curated morning office hours around LinkedIn profile editing, personal styling, legal consulting services for your business, professional headshots, mini makeovers, and tarot readings. Throughout the day, breakout sessions on negotiation, building your business, and financial wellness as well as discussions with industry leaders and founders filled the day with high-impact content and insights on various topics with industry experts.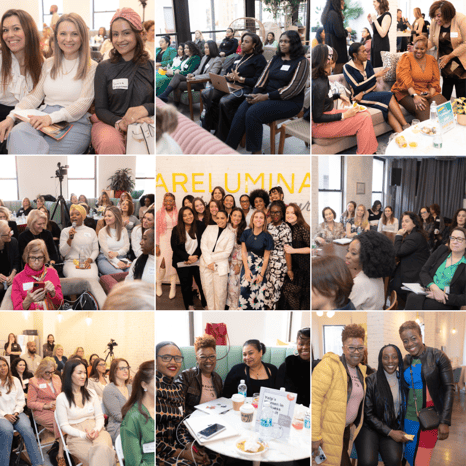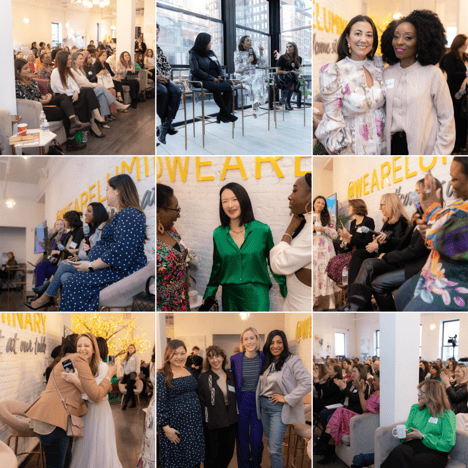 Highlighted Sessions:
Leading from the Front Fireside Chat: Looking back on lessons learned as a Founder and CEO
Strategies and Tactics for Being Heard Session: A closer look at the blocks and bad habits that hold us back as a leader, strategies to apply starting now to go from playing small to commanding attention.
Business Plan Boot Camp Session: Breaking down the basics for eight essential elements founders should include in a business plan, and why.
Using Poker to Connect, Negotiate and Bet on Yourself: Weave together why poker matters when building skills such as negotiation, and risk taking and an understanding of why thinking like a winning poker player matters.
Building Financial Confidence: Learning everything needed around finances with practical tips and insights on how to track expenses, how to pay off debt, and where to start with investing.
Building While Flying Panel: The challenges and lessons learned from Founders along the way while building their company's brands, personal brands, messaging to their customers, and building a platform for their audiences.
Investing In The Ecosystem of Women's Health Panel: Women account for 80% of consumer purchasing decisions in the healthcare industry. Yet, women's healthcare has long been considered a niche market. That's starting to shift, leading to better health outcomes and access for women across the healthcare system.
To Raise or Not To Raise Panel: Thinking about raising money for your company/start-up, already raising or have "been there, done that," shared stories from CEO's, Founders and Funders and their unique perspectives given their backgrounds to lessons learned.
How We Built It Panel: As women we do it all. From building blocks around mentorship/sponsorship and self-advocacy, to establishing a network and elevating others, to finding your voice and everything in between.
Speaker Advice: